From The Daily News: "A New Hampshire woman who says she was treated by Dr. Keith Ablow for nearly a decade has now filed a malpractice lawsuit against the former Newburyport psychiatrist.
The Londonderry resident alleges that during the course of her treatment by Ablow, he engaged in numerous boundary violations, including those of a sexual nature.
She also alleges that after his medical license was suspended, Ablow asked her to become a pastor in a church he wanted to start.
Ablow, 60 . . . was sued by four women in 2018 and 2019. All four women alleged boundary violations by Ablow, and three of them said those violations included sexual conduct.
The suits were settled out of court for undisclosed sums.
Ablow's license to practice psychiatry was summarily suspended by the Board of Registration in Medicine after the allegations came to light in 2019. Ablow continued offering services that did not require a license, including what were described on his own websites as pastoral counseling and life coaching.
According to his website and publicity releases online, he runs entities called Pain-2-Power and The Ablow Center out of his Water and Center street offices in Newburyport.
. . . The woman said that while he was treating her, he prescribed 'large quantities' of medications, including the prescription opiates oxycodone, hydromorphone and tramadol, along with benzodiazepine and ketamine infusions."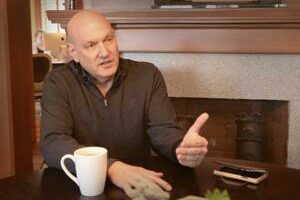 ***
Back to Around the Web