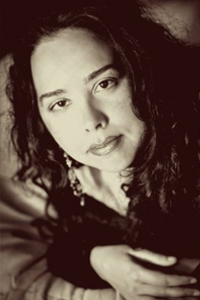 Jyl is a poet and visual artist working at the intersections of a variety of media. Her work appears in Anthony Award nominated
Protectors 2: Heroes, Journey of the Wounded Soul,
Connoisseurs of Suffering, Existential Psychology and the Way of the Tao
, and
Asylum Magazine for Democratic Psychiatry
. Jyl has worked as an advocate for victims of child abuse in the court system, as well as with law enforcement as a forensic medium. Originally from Trinidad, she now lives in the United States where she nurtures orchids and faces the blank page. Find her on twitter @jylanaision.