MIA PODCASTS
Host: James Moore
Welcome to the Mad in America podcast where we discuss science, psychiatry and social justice.
Episode 5 Monica Cassani. Monica has seen the mental health system from both sides – as a social worker and as a person whose life was severely ruptured by psychiatric drugs. We talk about Monica's own experiences of the psychiatric system, how a persons sensitivity can be affected by psychiatric treatment and how she helps and supports others to achieve health in body, mind and spirit.
New episodes will be posted weekly here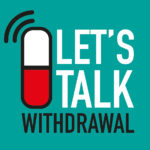 Host: James Moore

Let's Talk Withdrawal is a weekly podcast that presents the truth about psychiatric prescription drugs.
Episode 15 Robert Whitaker on the astonishing rise in mental ill health despite the availability of psychiatric drugs. For more episodes, click here
AFFILIATES
Host: Will Hall
Madness Radio: Voices And Visions from Outside Mental Health explores 'madness' from beyond conventional perspectives and mainstream treatments.
Episode 175 – Meditation and liberation with Nirali Shah. For more episodes, click here
MIA Recommended podcasts
Self Help Sat Nav
with Jim Lucas. Each month, Jim and a host of interviewees discuss relationships, mental health, work, parenting, wellbeing and much more.
Dr. Peter Breggin hour Psychiatrist Peter R. Breggin MD believes you can make a marvellous life. Great guests, callers and conversations to inspire you.