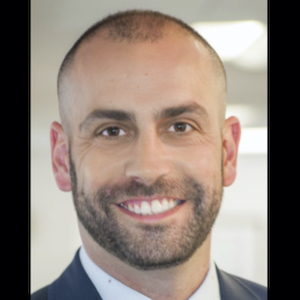 Derek Blumke
Veterans Page Assistant Editor
Derek served 12 years in the United States Air Force and Michigan Air National Guard, and deployed three times to Afghanistan and Uzbekistan.
After completing his active duty service commitment, he transitioned to the University of Michigan, where he then co-founded Student Veterans of America (SVA).
Derek served as the SVA's founding President, and it was in this capacity where he led the organization's lobbying efforts to pass the Post 9/11 GI Bill through Congress. SVA is now the largest organization of Iraq and Afghanistan veterans in the country, with chapters on over 1,500 campuses, in all 50 states and in 4 countries around the world.
After his tenure with SVA, Derek became the founding director of a national mental health program for the United States Department of Veterans Affairs; was a founding committee member of the National Action Alliance on Suicide Prevention; and later founded a New York City based technology company.
For his work, Derek received the Presidential Volunteer Service Award, and was recognized at the White House by President Barack Obama for his leadership in supporting returning military veterans.
Derek is a graduate of the University of Michigan, and recently returned to Michigan to address the impacts of computerization on the workforce. In 2019, Derek founded WalkThere.org to help communities become healthier and more connected, and he now leads an initiative with the Veterans of Foreign Wars (VFW) and the American Legion to end the veterans suicide epidemic.