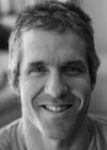 Death Grip, by MIA Blogger Matt Samet, chronicles a top climber's near-fatal struggle with anxiety and depression, and his nightmarish journey through the dangerous world of prescription drugs. Matt lived to climb, and craved the challenge, risk, and exhilaration of conquering sheer rock faces around the United States and internationally. But Samet's depression, compounded by the extreme diet and fitness practices of climbers, led him to seek professional help. He entered the murky, inescapable world of psychiatric medicine, where he developed a dangerous addiction to prescribed medications—primarily "benzos," or benzodiazepines—that landed him in institutions and nearly killed him.
With dramatic storytelling, persuasive research data, and searing honesty, Matt Samet reveals the hidden epidemic of benzo addiction, which some have suggested can be harder to quit than heroin. Millions of adults and teenagers are prescribed these drugs, but few understand how addictive they are—and how dangerous long-term usage can be, even when prescribed by doctors.
After a difficult struggle with addiction, Samet slowly makes his way to a life in recovery through perseverance and a deep love of rock climbing. Conveying both the exhilaration of climbing in the wilderness and the utter madness of addiction, Death Grip is a powerful and revelatory memoir.
Purchase the book (and support Mad in America at the same time) here.
Keywords: benzodiazepine withdrawal; benzodiazepine recovery