In the past decade, suicide has become an epidemic plaguing the military and veteran community, with upwards of 20 suicides a day by veterans, service members, Guard Members and Reservists. To play a role in combatting this crisis, Mad in America has launched the Veterans, Service Members & Military Families Initiative, under the editorship of Amanda Burrill,  to help the community become better educated and to assist service members, veterans and their families to identify alternatives to the dominant drug-based model of mental health. If you have queries about this page please get in touch with Amanda.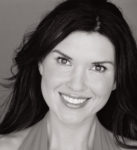 The risks and harms of psychiatric medications on the military and veteran population must be addressed. This MIA page is dedicated to sharing accounts of navigating healthcare and the challenges therein, identifying holes in the system, and providing knowledge on resources and alternative therapies to those who wish to make informed decisions.
The holistic approach to healing that's drastically improved my life requires time and attention. Modern medicine rarely spares these resources, opting instead to medicate symptoms rather than identify their underlying causes. This band-aid approach is a dangerous holding pattern, not a solution, to those who want to thrive.
Through a great deal of self-advocacy, I took the offensive in my health. As I began to publicly discuss parts of my story it became clear: My struggle to get my health needs met was no outlier. Let's join in raising our voices and sharing our experiences. In doing so, we stand to help our brothers and sisters, often unaware they're being underserved. I'm honored to facilitate impactful content that aids and inspires others in gaining a sense of agency. Contact me and join our Facebook group.
What my doctor had told me would be a two-week withdrawal from Seroquel turned into a 14-month nightmare with lasting repercussions: the movement disorder tardive dyskinesia.
In the United States and other countries that have a military, there is often a great deal of talk about supporting veterans, but way too often, research aimed at learning what will be helpful is misguided and can even be harmful. The same applies to nonveterans who have been through traumatic experiences. Two new studies exemplify such wrongheaded approaches.
This week on MIA Radio, we chat with Paula J. Caplan, clinical and research psychologist, author of books and plays, playwright, actor, director, and activist. Paula is also a passionate and steadfast advocate for service members, veterans and their families.
Through my research and experiences, I've found that what the Veterans Administration has been doing to fight the veteran suicide epidemic isn't working and appears to be unintentionally exacerbating it. These problems are fixable. But I need your help.
An interview with David Joslin. David is a retired army medic, having been deployed to Iraq in 2003 and Afghanistan in 2008. David currently works as a senior healthcare administrator and he has co-founded Remedy Alpine, a Veterans therapeutic recreation non-profit dedicated to providing wilderness therapy adventures in Alaska.
An interview with Amanda Burrill, who, after a successful career as a Surface Warfare Officer and Rescue Swimmer in the US Navy, was on track to continue her career as a professional triathlete and marathon runner. Around the time of her discharge, she was prescribed a cocktail of psychiatric medications that caused physical injuries, leading to an early end to her rapidly accelerating career.