If you have attended one of our Psychiatric Drug Withdrawal Town Hall discussions and have questions, this page will refer you to reliable sources of information and support.
MIA's withdrawal pages are meant to provide resources, research findings, and personal stories relevant to making informed choices about withdrawing from psychiatric drugs.
Disclaimer: Mad in America is not providing medical advice with this resource section, or making any recommendations regarding withdrawal from psychiatric medications. The purpose of this page is to provide resources and information for those who may be considering this possibility.
General Resources
The resources listed below provide general information and support relating to many aspects of psychiatric drug withdrawal.
MIA Provider Directory – listings of individual practitioners, peer organizations, mutual support groups, and residential and outpatient programs that will support people who want to taper from their psychiatric medications.
MIA Drug Pages – we review safety, efficacy and long term outcomes for antidepressants and antipsychotics, review withdrawal information, discuss how psychotropic drugs act on the brain and review non-drug therapies for anxiety, depression, bipolar or psychotic experiences and PTSD.
The International Institute for Psychiatric Drug Withdrawal – supports the process of withdrawing from psychiatric drugs through practice, research and training.
Rxisk – maintains a searchable database of adverse effects of prescription drugs that have been reported to the FDA in the United States, Health Canada, and to RxISK.
Surviving Antidepressants – Volunteer-led peer-support for tapering off psychiatric drugs and for withdrawal syndrome and tips about coping with symptoms.
Akathisia Alliance for Education and Research – The "Akathisia Alliance for Education and Research" is a non-profit organization formed by people who have experienced it.
MISSD (The Medication-Induced Suicide Prevention and Education Foundation in Memory of Stewart Dolin) is a unique 501c3 non-profit organization dedicated to honoring the memory of Stewart Dolin and other victims of akathisia by raising awareness and educating the public about the dangers of akathisia.
Inner Compass Initiative – provides information, resources, tools, and connecting platforms ​to facilitate more informed choices regarding all things "mental health".
BenzoBuddies – an inclusive, non-judgmental mutual-support environment for those who wish to withdraw from benzodiazepines.
Benzodiazepine Information Coalition – Educating about the potential adverse effects of benzodiazepines taken as prescribed.
The Council for Evidence-based Psychiatry – CEP exists to communicate evidence of the potentially harmful effects of psychiatric drugs to the people and institutions in the UK that can make a difference.
Will Hall's Harm Reduction Guide to Coming Off Psychiatric Drugs.
Tapering Strips – an innovative option for gradual reduction of prescribed psychiatric drugs.
Therapeutic Advances in Psychopharmacology Special Collection Discontinuing Psychotropic Medication.
Horowitz, Mark Abie, Robin M. Murray, and David Taylor. "Tapering Antipsychotic Treatment." JAMA Psychiatry, August 5, 2020.
Horowitz, Mark Abie, and David Taylor. "Tapering of SSRI Treatment to Mitigate Withdrawal Symptoms." The Lancet Psychiatry 6, no. 6 (June 2019): 538–46.
Chouinard, Guy, and Virginie-Anne Chouinard. "New Classification of Selective Serotonin Reuptake Inhibitor Withdrawal." Psychotherapy and Psychosomatics 84, no. 2 (February 21, 2015): 63–71.
Kotzalidis, Giorgio D., Barbara Patrizi, Saverio Simone Caltagirone, Alexia Koukopoulos, Valeria Savoja, Gaia Ruberto, Caterina Tatarelli, et al. "The Adult SSRI/SNRI Withdrawal Syndrome: A Clinically Heterogeneous Entity." Clinical Neuropsychiatry 4, no. 2 (April 2007): 61–75.
Fava, Giovanni. (2020). May antidepressant drugs worsen the conditions they are supposed to treat? The clinical foundations of the oppositional model of tolerance. Therapeutic Advances in Psychopharmacology. 10. 204512532097032. 10.1177/2045125320970325.
Peter C. Groot & Jim van Os (2018) Antidepressant tapering strips to help people come off medication more safely, Psychosis, 10:2, 142-145,DOI: 10.1080/17522439.2018.1469163
Davies, James & Read, John. (2018). A systematic review into the incidence, severity and duration of antidepressant withdrawal effects: Are guidelines evidence-based?. Addictive Behaviors. 97. 10.1016/j.addbeh.2018.08.027.
Hengartner, M. P., Schulthess, L., Sorensen, A., & Framer, A. (2020). Protracted withdrawal syndrome after stopping antidepressants: a descriptive quantitative analysis of consumer narratives from a large internet forum. Therapeutic Advances in Psychopharmacology. https://doi.org/10.1177/2045125320980573
Continuing Education Courses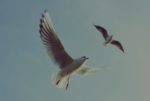 Psychiatric Drug Withdrawal 1: This MIA Continuing Education course is composed of seven seminars,  with presentations by Jocelyn Pedersen, Dina Tyler, Emily Cutler, Will Hall, Sandra Steingard, Kelly Brogan, and Will Hall.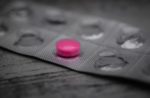 Psychiatric Drug Withdrawal II: The Psychiatrist's Perspective on Challenges, Opportunities and Shared Decision-Making. This MIA course is composed of eight seminars,  with presentations by Joanna Moncrieff, Sandy Steingard, David Healy, Johanna Ryan, Sami Timimi, Swapnil Gupta, Pesach Lichtenberg, and Roger Mulder.
Podcasts
Hear interviews discussing withdrawal experiences and information on drug effects and actions.

Joanna Moncrieff
Psychiatric Drug Mechanisms of Action

Laura Delano
Inner Compass & Withdrawal Project

Holly Higgins
Withdrawal and Proper Nutrition
Video
Psychiatric Drug Withdrawal – Town Hall Discussion #1
Watch the recording of our first psychiatric drug withdrawal town hall discussion, aired live on January 15, 2021. Featuring panelists Adele Framer, Luke Montagu, Swapnil Gupta and John Read.
Psychiatric Drug Withdrawal – Town Hall Discussion #2
Watch the recording of our second discussion, aired live on March 12, 2021. Featuring panelists Giovanni Fava, Peter Groot, Mark Horowitz and Joanna Moncrieff.