Mad in America is a webzine devoted to rethinking psychiatry's current "disease model" for diagnosing and treating psychiatric disorders. This Family Resources section is designed to provide information and resources for parents and other family members who wish to explore alternatives to conventional, drug-based psychiatric care for their relatives, especially children of all ages.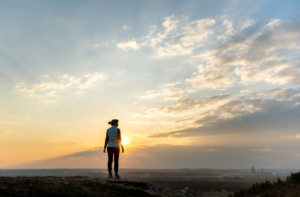 A Young Woman's Words of Hope 
"You're unique": Wise words for anyone on this bumpy journey we call life, but especially for youths in mental and emotional anguish. This plain but often-neglected truth was articulated by a young woman who endured her own fraught journey of diagnoses, treatments, hospitalizations, and harms before arriving at a place of healing with the Now I See A Person Institute in southern California. 
I was privileged to speak with her father — as well as Susan Swim, founder and executive director of the Institute — in the latest Mad in America podcast. In the episode, they describe the power of seeing, and hearing, children and their parents in authentic human conversations devoid of judgment, assumptions, and labeling. The result is a moving and insightful dialogue that, I'm hoping, will reach a wide audience. 
Afterward, I asked Swim to reach out to the daughter and see if she might answer a few questions of her own to share with readers. They both agreed, and the young woman replied with powerfully heartfelt responses that I want to share in full here. 
MIA offers moderated, online peer-support groups for parents of both minor and adult children. The U.S./Canada group meets each Tuesday on a drop-in basis. The U.S./Europe group meets on the second Thursday of each month.  Learn more and sign up here.
For info on other online and in-person support groups, including those for parents and families, click here. To suggest more for the list, please email [email protected].
How Can We See ADHD From Another Angle, and What Can We Do For Our Kids? Author, teacher, and advocate Ann Bracken challenges the standard conception and treatment of ADHD and looks at alternate approaches. 
Do you have a question of your own? Submit it for an online reply. For past Q&As on a range of topics, check out the archives.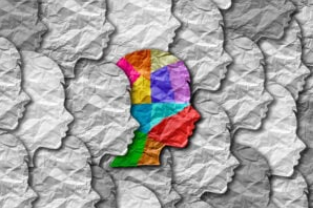 Did you know:
That longer-term studies of children given a diagnostic label of ADHD have found worse outcomes for medicated youth?
In a large NIMH study, researchers concluded that few youth "benefit long-term" from antipsychotics (neuroleptic drugs)?
That use of marijuana, stimulants, and antidepressants increase the risk that a youth will receive a diagnostic label of bipolar disorder?
Research on psychiatric drug use in children and adolescents
Research on non-drug treatments
Resources Information on withdrawal from psychiatric drugs. Directory of therapists/providers who support drug withdrawal.