Mad in America is a webzine devoted to rethinking psychiatry's current "disease model" for diagnosing and treating psychiatric disorders. This Family Resources section is designed to provide information and resources for parents and other family members who wish to explore alternatives to conventional, drug-based psychiatric care for their relatives, especially children of all ages.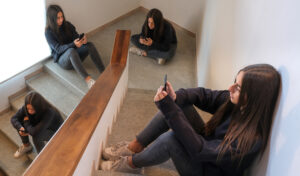 Social media's impact on youth
In a rash of lawsuits filed against social media companies over the last few months, school districts are pointing to big tech's significant role in the youth mental health crisis. 
The latest complaint, filed last week by the board of education and superintendent in San Mateo County, Calif., allege that Snapchat, TikTok, and YouTube use artificial intelligence to knowingly rope in young people, causing dramatic, unparalleled plunges in youth mental health. It cites a February data summary from the Centers for Disease Control showing dramatic increases in violence, suicidal thoughts and behaviors, and other mental-health challenges. 
If you're a parent, how would you describe the effects on your children? Is this an issue you grapple with as a family? If you're open to talking about it, please email me ([email protected]), as I'm planning to write a story on the topic.
MIA offers moderated, online peer-support groups for parents of both minor and adult children. The U.S./Canada group meets each Tuesday on a drop-in basis. The Europe group meets on the second Thursday of each month.  Learn more and sign up here.
For info on other online and in-person support groups, including those for parents and families, click here. To suggest more for the list, please email [email protected].
Did you know:
That longer-term studies of children given a diagnostic label of ADHD have found worse outcomes for medicated youth?
In a large NIMH study, researchers concluded that few youth "benefit long-term" from antipsychotics (neuroleptic drugs)?
That use of marijuana, stimulants, and antidepressants increase the risk that a youth will receive a diagnostic label of bipolar disorder?
Research on psychiatric drug use in children and adolescents
Research on non-drug treatments
Resources Information on withdrawal from psychiatric drugs. Directory of therapists/providers who support drug withdrawal.