Mad in America Hispano-Hablante
Juan Simó writes about the
use of psychotropic drugs
in Spain and Europe. "Spanish consumption of anxiolytics was already 25% higher in 2000 than in Europe and continued to grow, exceeding that consumption by more than 55% in 2007."
Mad in Asia
Making Inclusion a Reality:
Interview Series
. Moving away from the biomedical and institutionalisation model, persons with psychosocial disabilities everywhere have demonstrated that there are better alternatives to inclusion of people with disabilities within their community
Mad in Brasil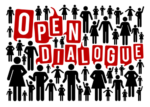 An
analysis of Open Dialog
and the challenges of implementation are discussed in this literature review published in the journal Ciência e Saúde Coletiva by Luciane Prado Kantorski (Federal University of Pelotas) and Mario Cardano (Università degli Studi di Torino).
Mad in Finland
In his blog,
Tapio Gauffin asks
if professor Jari Tiihonen's mortality research is scientific fraud? Tapio studied Tiihonen's research which is titled: "
11-year follow-up of mortality in patients with schizophrenia: a population-based cohort study (FIN11 study)
" and found several questionable methods.
Mad in Italy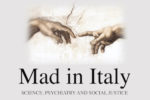 Mad in Italy
officially launches
and joins our family of global affiliated sites.
Mad in Sweden
Mad in Sweden
officially launches – March 16, 2019.
Mad in the UK
The All Party Parliamentary Group for Prescribed Drug Dependence isssue a
Press Release
, announcing a new study into depedence on and withdrawal from antidepessant drugs.