Research Studies Recruiting Participants & Calls for Papers
Are you a mental health service provider, psychiatrist, psychologist, social worker, mental health nurse, occupational therapist?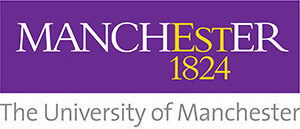 The University of Manchester, in partnership with the University of Liverpool, is currently researching the context of mental health decision-making. We are investigating how different kinds of information are used to make treatment recommendations for patients. This study has received ethical approval from the Division of Psychology and Mental Health (University of Manchester) Research Ethics Committee (Reference number: 2021-11545-18865). 
What would be involved: 
Watching 3 brief video vignettes

 

Answering questions regarding treatment and prognosis 

 

Participation takes no longer than 30 minutes

 

Participants in the UK receive one CPD-credit for participation

 
Why are we doing this? Why are we asking you?  How we collect and use information about patients is of pivotal importance to their care. We want to understand how clinicians use information to make decisions. We are inviting you to take part in this study because you make clinical decisions in your everyday work. In total, we are looking for at least 140 mental health care professionals to take part as your opinions are very important to our understanding.   If you are interested in taking part, or if you would like some more information about the study, please contact Fritz Handerer at: [email protected].  The study can be entered through this link: https://www.qualtrics.manchester.ac.uk/jfe/form/SV_0OO2tTQ81UVO4Z0
Dissertation research study: "Common Landscapes": A Qualitative Inquiry into the Liberatory Potential of Group Work
Doctoral student researcher Micah Ingle from the University of West Georgia is seeking to gain a richer understanding and appreciation of the healing power of community and peer-oriented mental health support spaces, with a second eye toward ways of building "common landscapes" from which people can work together for broader social and political change.
He is looking to interview 5-10 English-speaking adults (18+) with experience in mental health peer support groups, who are also interested in social justice/social change. Special emphasis is given to support groups grounded in values of mutual aid and progressive political change, such as the Fireweed Collective.
The results of the study will be used for completing Micah Ingle's dissertation at the University of West Georgia's Psychology PhD program and may be used in professional publications in the field of psychology. Your participation in this research study is voluntary and you may decide to stop at any time with no penalty.
You will be invited to participate in a 30 to 60-minute long interview through the video conferencing website Jitsi.org. The interview will be audio recorded and transcribed, but your name and any identifiable information will not be included in the transcription or study results.
If you have any questions or would like to participate, please contact: [email protected]