On Thursday I had an interaction with a psychologist where I basically said, "I am not sure I want to attend a workshop you are leading if you don't know about the mental health civil rights movement and the problems with medications and labels."
This person's response was, "Well, I agree with you about medications and labels and I help people get UnDiagnosed pretty regularly."  This was a 20 minute conversation and this speech of his took 19 minutes. BUT he did not ask me what or who these mental health civil rights workers were or how he could help. It didn't seem like he thought I had anything to contribute to his education. Somehow this deeply offended me. I thought, "How can you say you're not the butcher if you don't know the true extent of the slaughter?"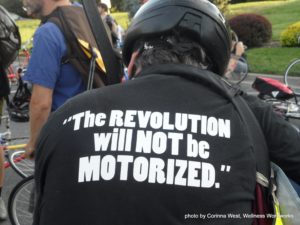 My second thought was, "Well, if you know the problems, why are you not working on a systematic way to fix them? Or talking to people like me who are?" What good is throwing back one starfish at a time when we can fix the tides so the starfish don't keep getting washed up on the beach?
But then, of course, is the saying, "Well, it mattered to that starfish." It might be that looking at starfish one at a time helps keep from becoming overwhelmed.
I miss my friend Al who died of being medicated and labeled. I miss my Olympic team training partner Brenda who died from knowing the injustice of this system and choosing not to enter it and not knowing where else to turn. I figure all mental health professionals are in a position to know about the extent of the problems, and should want to know. But what I have found is that they are actually my most difficult audience to talk to.
The general public is often quite appreciative of my work. They truly get problems with medications and labels and understand ideas like The Underground Railroad and building social messaging efforts. They like the new language around emotional distress so we no longer have to use the words of disease and oppression. They often laugh or identify strongly with catchy phrases I come up with:
Tweetable mental health advocacy messages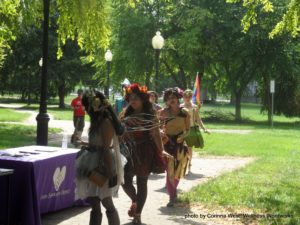 My job is not to get people into the mental health system, it's to get them out.
Recovery means "all this" goes away.
A diagnosis can be a permanent solution to a temporary problem.
Community mental health is cheaper than jail, but just community is even cheaper.
Community mental health centers are dinosaurs, budget cuts are the asteroids, and peer support is the mammals.
If meds alone caused recovery, everyone in the US would be recovered by now.
Schizophrenia is when someone freaks out and sees a doctor instead of talking to  the priest, psychic, local skateboarder dude, or the Star Trek club.
Problems in mental health care can be summed up in one word: "Medicalization." The solution takes two words, "Peer support."
Fund what's effective, not what's expensive.
Look at temporary emotional distress, not permanent disease.
Whenever mental health professionals hear these, they either just blow me off, or tell me these phrases are offensive. I designed some Please Cut Our Budgets shirts that really raised some hackles. The other response I get from mental health professionals is that they say, "Oh, but I agree with you." Once I brought up the problems with medications and labels at a meeting, and every single person in the room had to go around the table and give me their justification, their "I am not the Butcher" speech. I'm sure many advocates have heard these speeches. In this particular room, they went like this:
Examples of The "I Am Not the Butcher" Speech
"Oh, well, I've been to a lot of group homes and I see people overmedicated and it's usually when staff is trying to make their life easier. BUT….I'm not sure it's right to question medication effectiveness."
"My organization is a big organization, and we need to challenge our assumptions, and stay open to new ideas…. BUT What would you do with those people if we didn't have hospitals?"
"I work in government and we fund many different organizations and we make sure to provide accountability. We fund police trainings, we try to do a good job….BUT making approaches are consumer driven is good enough."
"I just try to ask people what will help them and not get into my personal point of view….BUT what you're talking about is just a belief and semantcs."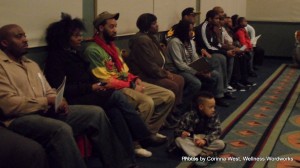 This last one was from a fellow service recipient, but one who is a disease model advocate from one of the disease model advocacy organizations. Later someone told me something funny, that "semantics" means meaning. Anything with semantics has meaning. So when people who talk about your point of view being "semantics" it's saying, "You are saying something I don't want to hear."
There are many mental health professionals who know some of the problems with mental heath care but not the full extent of the damage being done. They choose not to work in advocacy or reforming the system. Yet there are many areas of injustice I am aware of where I choose not to work: climate change, gender rights, prison reform, drug laws, water rights, etc.
What makes me different for not working on those areas than mental health providers who are not advocates? Is it that many of them, in their ignorance, are still harming my brothers and sisters? But my lack of efforts on climate change may be harming my African brothers and sisters dying of drought. My lack of efforts on prison reform will lead to detained people's deaths. My lack of efforts on water rights might lead to a massive die-off when the 40% of people in the world who get drinking water from glacial runoff have no more glaciers. So how am I not a butcher?
We are all the Butcher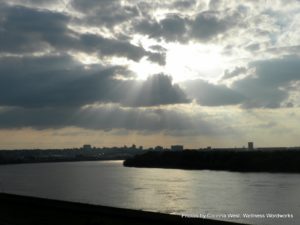 I guess what I'm saying is that everyone has to, in their own head, tell themselves a story about why they are the good guy, why they are doing the right thing, why they are making the best of their life, why they are doing the best they can. So, when we come back to my question about, "How can you say you're not a butcher if you don't know the extent of the slaughter?"
I think I've come up with two answers:
1) We are all the butcher. We do need to work on finding effective consequences for the 1% of people doing the worst offenses. We need to figure out civil and/or criminal liability so the pharma CEO's and the worst of the academicians do not repeat what they have done.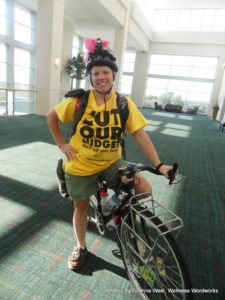 Yet, before we get mad at people for not working in mental health advocacy, why are we not working in gardening, pollution, water rights, LGBTQIA rights, or bicycle advocacy? The answer for me personally is that I have chosen to focus my efforts in one area because if we can answer our problems, maybe it will show us how to answer other problems. But people may have different answers and different other priorities.
Most of us are just caught along. In a way, we are all killing each other and just doing the best we can to minimize it. When we harass someone for having a slightly different role in the killing as us, it just makes us mean, and not followers of the practices of forgiveness that are a part of many spiritual practices. I have a poem about this, called, "I am the Oppressed and the Oppressor."
2) Telling someone they are the butcher isn't effective to stimulate learning, only defensiveness. I'll finish with a quote from Pablo Sadler, the Medical Director of the New York City Bureau of Mental Health that I met at the Foundation for Excellence in Mental Health Care conference in North Carolina. "You cannot call me a butcher then ask to sit down with me."
And right now we have a lot of sitting down and talking to do.