From North Carolina Health News: "When it comes to dealing with people who have 'mental illness,' most people think hospitalization is good and jail is bad, but according to Cherene Allen-Caraco 'both of them are indicators of system failures.'
Allen-Caraco has served people with mental illness through Promise Resource Network, a provider of mental health services in Charlotte for 16 years . . . 'Sometimes in an effort to divert people from jail, we put them in another form of confinement,' she said of forced psychiatric hospitalizations.
. . . Forced psychiatric hospitalizations, often initiated by 'loved ones,' 'health providers' and emergency departments, are on the rise in North Carolina. Some state lawmakers took note and introduced a package of mental health bills that would provide alternative interventions, such as non-police crisis response units and more organizations like Promise Resource Network.
. . . Transporting patients in a fragile state of psychiatric crisis in restraints by police is widely criticized by mental health advocates. They argue the practice can be traumatic and stigmatizing for patients.
Studies show that this type of forced treatment deters people from seeking help in the future and increases the risk of suicide. In a survey of about 450 people who had gone through psychiatric hospitalization, created by people who had been subjected to involuntary commitments, 53 percent said they attempted suicide after their hospital stay and 78 percent said they has post-traumatic stress symptoms from the experience.
. . . The rise in mental health patients in crisis at the emergency department is a sign that what we have isn't working for people, Allen-Caraco said.
'We have dismantled our community mental health system so much so that involuntary commitment is completely overused because people feel like this is no alternative;' she said. 'We have to create alternatives.'"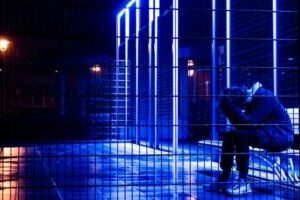 ***
Back to Around the Web