From The Washington Post: "An influential group of 'medical experts' for the first time is recommending that adults under age 65 get screened for anxiety.
The draft recommendations, from the U.S. Preventive Services Task Force, are designed to help primary care clinicians identify early signs of anxiety during routine care, using questionnaires and other screening tools.
. . . In April, the task force made similar recommendations to begin anxiety screening in children and teens, ages 8 to 18. The proposal announced Tuesday focuses on young and middle-aged adults, including those who are pregnant or postpartum . . . The task force also reiterated an earlier recommendation that adults of all ages undergo routine screening for depression.
The task force, an independent panel of 'experts' appointed by the Agency for Healthcare Research and Quality, wields enormous influence, and while its advice isn't mandatory, the panel's recommendations often change the way doctors practice medicine in the United States.
Some doctors questioned how the recommendations would play out in the real world, where mental health providers say they already can't meet patient demand, and patients complain of waiting months for an appointment with a therapist.
'Screening is great, but with a dire shortage in the workforce, it's perplexing unless there are plans for increased funding of clinicians,' said Eugene Beresin, a psychiatrist at Massachusetts General Hospital and executive director of the Clay Center for Young Healthy Minds.
. . . For primary care physicians, already in the throes of a 'crisis' of burnout, pandemic-driven stress and their own mental health challenges, adding yet another screening test to a long list of clinical tasks may feel burdensome.
'If primary care providers are asked to screen for one more thing, we are going to break without more resources,' said a nurse practitioner in Northern California, who asked not to be named because she didn't have permission from her clinic to speak about the issue.
Ticking off current requirements, like verifying up-to-date screenings for cervical, colon and breast cancer, as well as food insecurity, domestic violence, alcohol and tobacco use, she said everything must be packed into a 15-minute appointment, while also treating patients with complex, chronic conditions.
'It just feels wrong if people are positive for depression or anxiety, and we don't have the mental health support to help them,' said the practitioner."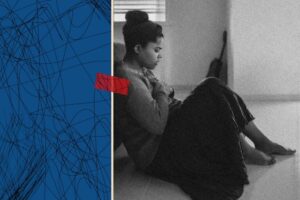 ***
Back to Around the Web