From The Guardian: "GPs whose patients want to stop taking antidepressants should reduce the dose of their medication in stages to lower the risk and severity of withdrawal symptoms, the medicines watchdog has said.
. . . A new draft quality standard for the care of adults with depression from the National Institute for Health and Care Excellence (NICE) – the first update in 11 years – includes specific guidance to help adults come off antidepressant medication permanently.
. . . Any withdrawal symptoms need to have been resolved, or to be tolerable, before making the next dose reduction, according to NICE's panel of experts.
. . . 'In many cases people experience withdrawal symptoms, and the length in time it takes them to safely come off these drugs can vary . . . it should be stressed there is no one-size-fits-all approach to coming off antidepressants. The way it should be done has to be down to the individual and their healthcare professional, to agree a way which it can work and only when side-effects can be safely managed.'"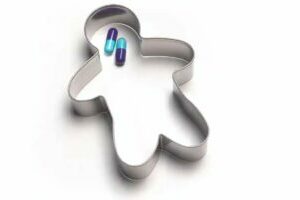 ***
Back to Around the Web