From the International Institute for Psychiatric Drug Withdrawal (IIPDW): "This is an important moment as the journal is widely read by GPs, who are the main prescribers of SSRI antidepressants in the UK.
Although there was a mention of this topic on the BJGP [British Journal of General Practice] website last year, which linked to IIPDW's video, this is the first time this information appears in print in a UK journal aimed at GPs.
Up until now, GPs have received very little information about safe tapering and withdrawal syndromes, and the recent NICE Guideline on the topic lacks needed detail about how to withdraw patients.
As GPs are less likely to read about SSRI withdrawal in psychiatry journals (such as this article in the Lancet Psychiatry) or publications aimed at patients (such as the leaflet published by the Royal College of Psychiatrists), this article may be the first time many GPs learn this information.
Anyone can respond to the new article via the eLetter tab just above it. Some eLetters are published in the journal as formal letters, a good way of encouraging dialogue and building on the available information. Please do consider contributing in this way!"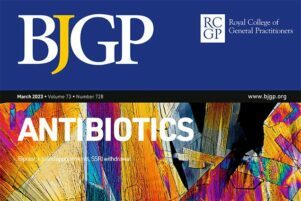 ***
Back to Around the Web