From Insider: "Seven patients have sued a prominent Arkansas psychiatrist within the past three months alleging false imprisonment, saying they were held against their will in the behavioral-health facility he oversaw.
Three of them say they couldn't leave until sheriff's deputies helped them escape.
The four women and three men have filed separate lawsuits describing their admissions to Northwest Medical Center's behavioral-health services unit in Springdale, which was overseen by Dr. Brian Hyatt. Each of the patients said in their lawsuits that they weren't allowed to leave for days, even though neither the facility nor Hyatt had the legal authority to keep them there.
Attorneys for the patients told Insider that Hyatt and his staff would coerce, threaten, and sedate patients to keep them in the facility and would frequently revoke phone privileges to keep them from communicating with relatives or attorneys. In some cases, staff would threaten to keep patients in the facility for up to 45 days unless they stopped asking to leave, the attorneys said.
'You're trapped in this facility, you're told you can't leave, you don't know what your rights are, and now they're cutting off your communication to the outside world and any hope of rescue or help,' Monte Sharits, one of the attorneys working on the case, told Insider. 'It was a house of horrors. It's a nightmare for them.'
The lawsuits were filed over the last four months in the Circuit Court of Washington County, Arkansas. The team of Arkansas attorneys handling the cases told Insider they have been retained by roughly 30 clients with similar allegations and that more lawsuits are forthcoming."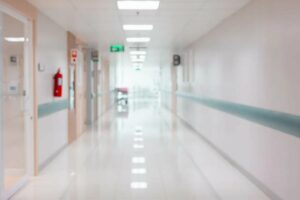 ***
Back to Around the Web