From Filter: "When Alice* was 12 years old, her mother discovered some diary entries she had written about experimenting with drugs, and became concerned. After consulting with their family therapist in Pennsylvania, Alice was sent to a 'high-end' residential rehab.
'I was scared and alone,' Alice recalled, 'pressured into admitting to drug use that never happened, unable to talk to my parents for the first week and surrounded by adolescents much older and more experienced than I.'
Alice was required to attend 12-step meetings at the facility, and made 'to identify with the label of "addict,"' as she put it. This was despite the fact that she had not developed a substance use disorder.
What she didn't know then was 'how much their assessment of me would follow me home and impact the rest of my life.' 
'I thought that the only way to get out was to tell them what they seemed to want to hear,' she said. 'When I did try to tell the truth, I was told that I was a liar and a manipulator.'
At the time, Alice believed that once she got out of rehab, it would all be over. What she didn't know then was 'how much their assessment of me would follow me home and impact the rest of my life.'"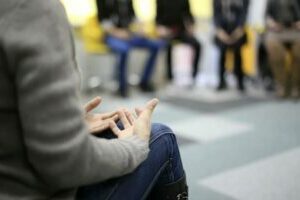 ***
Back to Around the Web