From The New York Times: "If severe 'mental illness,' untreated, underlies the feeling of encroaching anarchy and menace around the homeless encampments of San Francisco or in the subways of New York City, then the remedy appears obvious. Let's rescue those who, as New York's mayor, Eric Adams, says, 'slip through the cracks' of our mental health care systems; let's give people 'the treatment and care they need.'
It sounds so straightforward. It sounds like a clear way to lower the odds of tragic incidents occurring, like the chokehold killing of Jordan Neely, a homeless, 'psychiatrically' troubled man, or the death of Michelle Alyssa Go, who was pushed off a Times Square subway platform to her death by a homeless man 'with schizophrenia.' Improving order and safety in public spaces and offering compassionate care seem to be convergent missions.
But unless we confront some rarely spoken truths, that convergence will prove illusory. The problems with the common-sense approach, as it's currently envisioned, run beyond the proposed solutions we usually read about: funding more beds on hospital psychiatric wards, establishing community-based programs to oversee treatment when people are released from the hospital and providing housing for those whose mental health is made increasingly fragile by the constant struggle for shelter.
The most difficult problems aren't budgetary or logistical. They are fundamental. They involve the involuntary nature of the 'care' being called for and the flawed antipsychotic medications that are the mainstay of 'treatment' for people dealing with the symptoms of psychosis, like hallucinatory voices or paranoid delusions, which can come with a range of severe psychiatric conditions."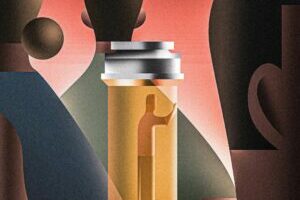 ***
Back to Around the Web