From Medium/Stefanie Lyn Kaufman-Mthimkhulu: "Imagine you call for support during a mental health crisis, and the person or organization on the other end had the capacity and skill-set to show up creatively, uniquely, with a menu of options — and most importantly, met you where you're at without imposing expectations or a standardized, liability-driven version of care?
This is how I have been navigating my care work for over a decade (and now, more 'formally' in my work as the Director of Project LETS) . . .
Sometimes when someone reaches out in crisis they need $100 to fill their medication prescription before they go into withdrawal. Or they lost their insurance and need access to medication — now. Or they need alternative housing for the night or the week. Sometimes, they need to be on the phone with someone for 3 hours to share their story. Sometimes intervention is needed in the form of de-escalating a crisis or mediating a conversation or offering a group the ability to process something traumatic. Sometimes someone feels unsafe and wants a person to stay in their home with them until the feeling passes.
. . . There is no one answer to crisis response. There is no one program that will solve the problem of distress. We are forced to endure a society that is deeply out of balance with our needs as humans. This will manifest inside of our individual bodies, but it doesn't mean the problem is individual.
. . . With this in mind, here are some thoughts I have about how to offer humanizing, self-directed care to folks experiencing crises."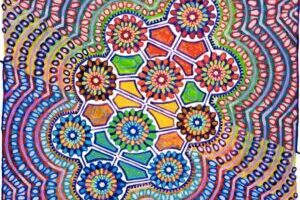 ***
Back to Around the Web