US News has this piece from Dennis Thompson about new research showing the impact of gun violence on youths and their families: "TUESDAY, Nov. 7, 2023 (HealthDay News) — Gun violence causes a ripple effect that creates a lasting impact on young people lucky enough to survive being shot, as well as their families, a comprehensive new study finds.
Child and teenaged gunshot survivors carry the physical and emotional scars of violence, and their families suffer even more dramatic aftereffects, the Harvard-associated researchers found.
'The unspeakable tragedy of youth gun violence has overshadowed the massive health crises that occur in the wake of injuries and deaths,' said study author Zirui Song, an associate professor of health care policy and medicine in the Blavatnik Institute at Harvard Medical School in Boston.
Children 19 and younger who survive gun violence experience a 68% increase in psychiatric disorders and a 144% increase in substance use disorders, compared with young people who haven't been shot, researchers found.
Their moms and dads suffer alongside them, experiencing a 30% increased risk of psychiatric disorders compared with parents whose children haven't sustained a gunshot injury, results show. . . . Not surprisingly, family members of young people who died from a firearm injury experienced even more dramatic effects.
Those who lost a child or a sibling to firearm injuries experienced more than twice as many psychiatric disorders after their loss.
Fathers were impacted most, with more than five times as many psychiatric disorders in the months following the fatal shooting of a child, researchers found.
Mothers of children with fatal firearm injuries had a 15-fold increase in subsequent mental health visits, results showed, while fathers exhibited an 87-fold increase in mental health visits."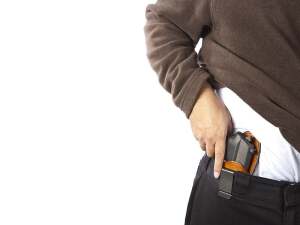 ***
More from Around the Web
More from Mad in the Family