From Brickel & Associates, LLC: "When a child experiences neglect, anxiety, or danger repeatedly in a close relationship, that child often grows up with a sense that they are not okay. Psychology has a name for the longterm, consistent type of trauma that leaves a person feeling insecure, overwhelmed, and unsafe in the world: complex post-traumatic stress disorder, or CPTSD.
In our practice as trauma-informed therapists, we recognize that many of those seeking our care have a history of trauma throughout their childhood. It is likely they have complex trauma that has resulted in CPTSD. It's hard for trauma survivors themselves to recognize this.
Because living in a triggered state of alarm is so familiar, many don't realize trauma is the source of their feeling 'not okay.' That's why I want to address CPTSD here and to encourage those who feel overwhelmed or hopeless to realize they are not broken. They are injured, and these injuries are treatable . . .
What makes CPTSD so hard to recognize?
Because it happens in the formative years, complex trauma impacts your ability to understand and maintain emotional stability. You may struggle to find a sense of safety and trust throughout your life, and therefore, it is difficult to regulate emotions in relationships.
Complex trauma may lead to a disorganized attachment style, where you struggle to know whether what you think and feel is right or wrong. Standing up for yourself and setting boundaries may feel completely unfamiliar.
It's often hard to figure out who to trust — if anyone, especially in relationships. In the struggle to make sense of why life feels so bad, those with CPTSD often fault themselves. Many feel intense shame and self-hatred, because they can't seem to manage emotions 'like everybody else.' It's hard to untangle one's trauma from one's identity. That's the complex piece.
What causes CPTSD?
Complex trauma comes from a history of living with abuse or neglect from those who were supposed to protect and maintain your safety. It changes the way you view life. It can leave an imprint on your nervous system (which is why a bottom-up approach to therapy is so important).
With complex trauma, you were not taken care of appropriately as a child, and that affects you as an adult.
The adverse childhood experiences that can result in CPTSD can be:
Physical
Sexual
Emotional
Attachment trauma
Profound neglect
Or all of the above!
Here are 12 things to know about CPTSD — and how you may recognize it in yourself:
People with CPTSD may struggle with emotional flashbacks . . .
CPTSD can cause fragmentation, dissociation, and other needed methods of coping . . .
CPTSD causes lack of trust, shame, and voicelessness . . .
CPTSD survivors may be diagnosed with Borderline Personality Disorder . . .
Complex trauma survivors long to be loved . . .
CPTSD is so deeply ingrained in the nervous system and self-view, it's hard to see . . .
In those with CPTSD, the nervous system remains prepared for danger always . . .
So many complex trauma survivors like to believe 'it wasn't that bad' . . .
CPTSD survivors have no point of reference for what life could look like . . .
Complex trauma survivors think they're broken . . .
Attachment trauma is complex trauma . . .
Complex trauma survivors are STRONG."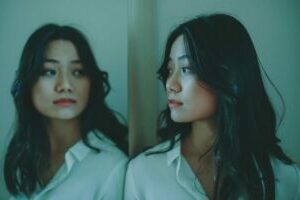 ***
Back to Around the Web