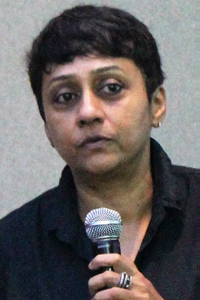 Bhargavi Davar is a childhood survivor of psychiatric institutions in India, and has survived acute depression and trauma, healing through the use of arts-based, body-based, nutritional and other alternative approaches. She has published and co-edited several books, including
Psychoanalysis as a Human Science, Mental Health of Indian Women,
and
Gendering Mental Health.
She is an international trainer in the UNCRPD and founder of the Bapu Trust for Research on Mind & Discourse.