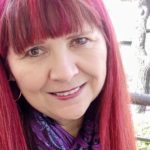 Facebook: Wellness-Focused Counseling & Coaching for Trauma
By applying practical approaches and techniques, we will get to the root of behavior patterns or negative beliefs that may be holding you back from experiencing a more fulfilling and meaningful life. We'll use art, music, mindfulness practice, radical acceptance, compassionate communication, reflective listening and other modalities to assist your growth. For some individuals, Eye-Movement Desensitization and Reprocessing (EMDR) and bilateral stimulation is appropriate. We'll make decisions, together, as to what modalities you would like to engage.
Please note: I am not an insurance provider. PPO may reimburse partially.