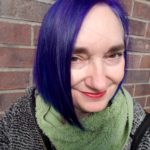 Non-pathologizing, positive, licensed counseling. Some EFT/Tapping, and Donna Eden Body Medicine practices. Gottman research based tools for relationships. Refers to holistic mental health naturopaths and related clinicians and not psychiatrists. Special events, groups for couples with one person transgender and the other cis. LGBTQi? Allied. Race Talks Facilitator.
Flexible rates as needed.
I refer for safe withdrawal/tapering and support it.
Video sessions for those in CA and OR.