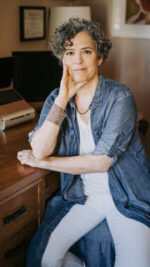 I'm a reader and participant in this community, on this journey of getting off medications after decades and I coach other people in the process.
I provide consultation and advice on building your program of support and connection to taper safely. I am not providing medical guidance for tapering. It goes along with this other work I do:
If your psychotherapy is stagnant, or you have found yourself in a transformation or trauma-resolution process that has gone off the rails, I will help you find your bearings. I work with you short-term to reset, or move on and find appropriate referrals. I adore deep change work, and I also love matchmaking between the person and the process that is right for them at this moment.

There is a lot of stagnant psychotherapy out there, which has sent many people looking for more impactful processes. Not all these processes have as many guardrails as psychotherapy, and they can get weird, distorted or out of balance just like psychotherapy.
In my personal life I'm trying to heal my microbiome and my depression through food, energy work, fermentation and many other processes. I am working with an integrative MD to taper slowly off anti-depressants.