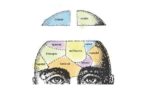 As a Recovery Coach, I team up with you and your providers to develop a community of care and achieve better long-term outcomes. These services include yet are not limited to: home & office visits, travel companion and escort, court appearances, witnessed urinalysis, advocacy, troubleshooting and most of all encouragement.
I've worked with every Stage of Change from Precontemplation to Maintenance including detox, education, jail, residential and outpatient. I provide support in your pathway of recovery and help clients, especially, transition levels of care.
Certificated by CCAR and the DC Recovery Academy.
Tapering Assistance:   Yes, with proper medical supervision.
Virtual:   Yes: Zoom, WebEx, Skype and Facetime
Contact:   [email protected], 202-256-3025, and on LinkedIn.