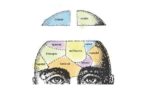 Please see article Inner Fire: Where Seekers Have a Choice posted on Mad in America's site.
We seek deep and lasting healing through an intensive program that first stabilizes a person in crisis, gradually replaces medication with holistic healing practices, addresses the core issues precipitating soul pain and then develops skills for growing beyond these issues and becoming an enthusiastic and vital member of their community. Inner Fire offers an alternative approach:
Responsible Medication Withdrawal
Farm-based Work Therapy
Complementary and Alternative Therapies
Therapeutic Lifestyle Changes
Mentoring, Peer and Life Coaching
Inner Fire grew out of the personal and professional experience of Beatrice Birch and James Taggart. The spiritual and practical foundation of the Inner Fire program is the culmination of Beatrice Birch's 35 years of experience as a leading practitioner of Hauschka Artistic Therapy; she has worked in Europe, USA and Taiwan in Anthroposophically inspired medical and therapy centers, hospitals, rehabilitation facilities, training institutes, Waldorf Schools and Camphill Community Villages. Her artistic therapeutic and counselling work drew her to invaluable experiences within maximum and medium security prisons, inner city initiatives, residential facilities and her own private practice. James brought extensive administrative and operational experience to the founding of Inner Fire, having been the executive director of Spring Lake Ranch, one of the oldest residential treatment centers in the nation.