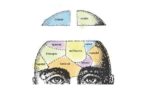 Call to find out if I offer services that may be helpful to you. Services include assistance in: Life Improvement; Happiness and Optimism; Coping with Life Crises; Supportive Counseling; Spiritual Development. Specific issues/services include:
*Adjustment Disorders
*Adult Attention Deficit Disorder
*Adult Responses to Child Sexual Abuse
*Anger Management
*Assertiveness
*Anxiety, Phobias, Panic Attacks
*Caregiving
*Caregiving-Final Days
*Child Custody Consultation
*Couples Counseling
*Death, Dying and Afterlife
*Depression
*Dissociative Identity Disorder
*Divorce, Separation
*Domestic Violence/Spousal Abuse
*Family Counseling
*Forgiveness/Grievance Therapy
*Gay and Lesbian Issues(GLBTQ)
*Grief and Bereavement
*Illness and Cancer
*Infidelity
*Marriage Counseling
*Near-Death Experiences
*Obsessive-Compulsive Disorder
*Parent Coordination Consultations
*Parenting
*Postpartum Depression
*Post Traumatic Stress Disorder
*Relationship Counseling
*Retirement
*Sleep Disorders
*Single Parenting/Step-Parenting
*Stress Management
*Trauma, including Sexual Assault
I will work with you to make her services accessible and affordable. I schedule sessions in a flexible manner. I participate in a variety of health insurance programs and I file insurance forms for your convenience.
My therapy style can be described as cognitive-behavioral and interpersonal. Most important, we will plan the sessions together according to your current needs and goals. I work with adults and senior adults. Although I  provide consultation services based upon my years of experience as a family, adolescent and child therapist,  I am NOT accepting children or adolescents for individual therapy.