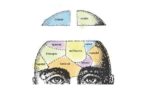 At Miles Naturopathics the safe, effective treatment of mental illness is our passion. Our licensed Naturopathic Physician provides this exceptional care by utilizing natural treatments that include homeopathy, nutrition, supplements, and tailored lifestyle changes in order to help you along your journey toward healing.
Partnering with other health care providers such as psychiatrists, counselors, and primary care physicians, we manage the naturopathic arm of your care, educating and empowering you to expect more from your team and yourself.
Miles Naturopathics is the private practice of Dr. Jenn Botham. Founded in Tempe, Arizona, our mission is to revolutionize the standard in mental health care, one patient at a time, by providing innovative yet safe, high quality care. To a large extent, we utilize a gentle, natural, sustainable, form of medicine, called homeopathy.