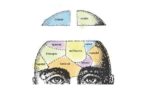 Welcome to Integrative Psychiatry of the Berkshires!
It recognizes the unity of body, mind and spirit in health. It is not sufficient to conceptualize psychiatric symptoms as "chemical imbalances" that need pharmaceutical treatment. Optimal mental functioning requires balancing multiple systems in the body. Although medications can be quite useful and necessary in some cases, it is critical to fine- tune other aspects of one's health in order to minimize or eliminate the need for pharmaceuticals. If you are interested in improving or fine-tuning your mental health and willing to be an active participant, we are a good match. I utilize a variety of tailor made approaches to provide personalized medical care.
I am a board-certified Adult and Geriatric Psychiatrist with a background in Internal Medicine and music. My practice is designed to expand the traditional  approaches to mental health. I hope you will be interested in joining me on this journey. I invite you to browse through this website to familiarize yourself with my practice.