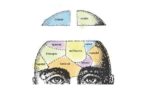 Sliding scale. Free emergency support, or educational consultation.
Member of the Network Against Coercive Psychiatry. This is an organization comprised of psychotherapists (including psychiatrists), survivors of psychiatric incarceration (commonly known as "mental patients"), scholars and other concerned citizens.
OUR POSITION IS UNCOMPROMISING. WE BELIEVE THE "MENTAL HEALTH" ESTABLISHMENT HAS CONNED THE AMERICAN PEOPLE.
The idea of "mental illness" is a misleading and degrading metaphor. "Psychiatric treatments" in mental hospitals are for the most part forms of physical and emotional abuse. Psychiatric "diagnoses" are demeaming labels without any scientific validity. The psychiatric Establishment is pushing dangerous drugs which they euphemistically call "medication." Treatments in this century have ranged from revolving chairs to lobotomies
to electrical assaults on the human brain to neurologically damaging drugs. There has been no revolution in the treatment of individuals who are psychiatrically labeled: it is an unbroken history of barbaric practices, justified by professionals as medical procedures designed to control patients' ostensible mental diseases.