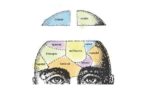 Jeff Friedman is a Licensed Clinical Social Worker # SW11058 in the state of Florida. He is a doctoral candidate at Nova Southeastern University, where he is completing his PhD in Family Therapy. He graduated with an MSW from Widener University in Philadelphia. He also trained at the Council for Relationships.
Jeff has over 5 years of clinical experience working in diverse settings, including locked facilities. His expertise is in family therapy, couples therapy, adolescent counseling, elderly issues, substance abuse, sexual issues, and schizophrenia. Jeff believes in his clients inherent strengths. Rather than taking a one size fits all approach to therapy, Jeff believes in tailoring interventions to match clients specific needs. Jeff works with clients collaboratively assisting them in forming their own goals and seeing that the goals are actualized.
Jeffrey is also a USPTA-licensed tennis professional, with a decade of experience teaching tennis to players of all levels and ages.