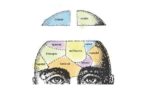 Dr. Heermann currently practices via telemedicine in Colorado, Arizona, New Mexico, Wyoming, South Dakota, North Dakota, and Nebraska, and is located in Denver, CO.  She offers a sliding scale based on financial need.
Chanel Heermann, MD, is an integrative psychiatrist who founded SynerGenius to empower individuals to improve their health and happiness by creating harmony in their lives. Dr. Heermann helps people create a holistic recovery plan for their unique emotional challenges using the best of conventional and alternative medicine.  She provides her integrative psychiatry services via secure, high-quality videoconferencing technology, allowing clients convenient access to care from anywhere within the states where she practices.
Dr. Heermann was one of the first 121 physicians in the world certified by the American Board of Integrative Medicine. She is also board certified in Psychiatry and Integrative-Holistic Medicine. Additionally, Dr. Heerman is certified in Mind-Body Medicine, is a graduate of the University of Arizona Center for Integrative Medicine's fellowship program, and has also completed substantial training in the cutting-edge fields of positive psychology and collaborative communication. Dr. Heermann received her medical degree from the University of Nebraska Medical Center and completed her psychiatry residency at the University of Arizona in Tucson. She currently serves on the faculty of Saybrook University's School of Mind-Body Medicine.
Dr. Heermann is the author of The 7 Foundations of Health and Happiness: Building a Bridge to Balance and multiple published peer-reviewed articles, including "Mind-Body Medicine for Schizophrenia and Psychotic Disorders: A Review of the Evidence".