It started with a crazy story that a bunch of people read in a San Francisco newspaper that generated a meeting of Sascha Altman Dubrul and Jacks Ashley McNamara, two strangers with big ideas, who envisioned Icarus. What followed is that a bunch of brilliant and intense folks found each other, and helped build a community amidst the darkness perpetrated by the mainstream psychiatric model of the early 21st century. We've managed not only to survive with our scar songs, mad wisdom, and crooked beauty, but by 2012 to grow into an international community of activists, artists, healers, scholars, lovers, fighters, and dreamers!
Over the last ten years we have birthed cherished publications, built a global website community, and inspired new language and community for many people struggling with mental health issues in the 21st Century. We are determined to help lay the foundations for the next ten years of radical mental health organizing.
Celebrate with us!
Right now there are multiple Icarus events being planned in San Francisco and New York City for later in the month. Meanwhile, you can buy a beautiful t-shirt, submit a video to our collaborative video project, join all kinds of exciting online conversations about creating an Icarus mentorship network, or be interviewed for our Icarus History Project. If you're unfamiliar with our work please just check out some of the writing on our website — there's 10 years worth of it!
I'm so glad the Mad in America community exists. We have an endless struggle ahead of us. In the meantime, lets take a moment to celebrate our victories!
Mad love, Sascha Altman DuBrul for the Icarus Project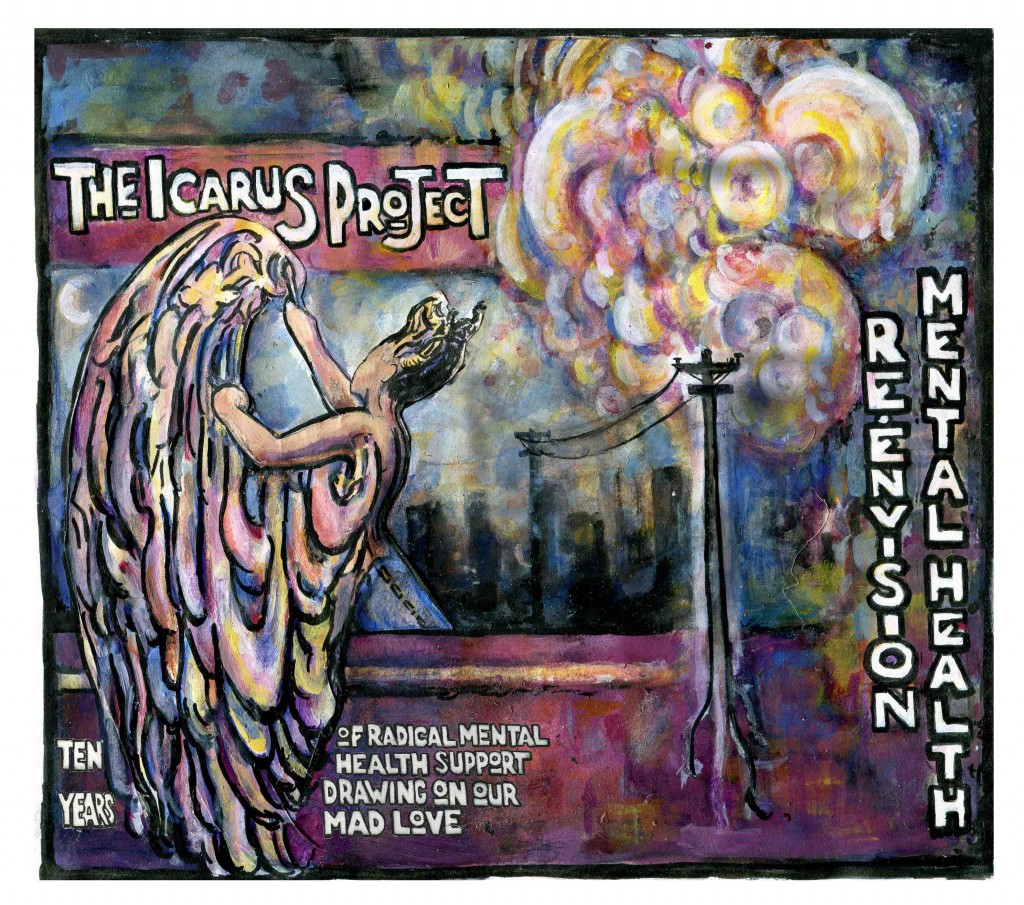 ***
Mad in America hosts blogs by a diverse group of writers. These posts are designed to serve as a public forum for a discussion—broadly speaking—of psychiatry and its treatments. The opinions expressed are the writers' own.
***
Mad in America has made some changes to the commenting process. You no longer need to login or create an account on our site to comment. The only information needed is your name, email and comment text. Comments made with an account prior to this change will remain visible on the site.