Many advocates for a long time have been unhappy with federally funded conferences that have a budget in the six figure area that are only held at luxury hotels. I've tried to come up with an alternative to Alternatives.  I'm partnering with Paul Komarek of Defying Mental Illness to host our very first event. We're calling this the UnDiagnosing UnPlanned UnConference series.  Our first event is in Cincinnati next week, Feb. 15 – 17, and we'd love for you to come.
Here are the main problems to Alternatives and how we plan to solve them: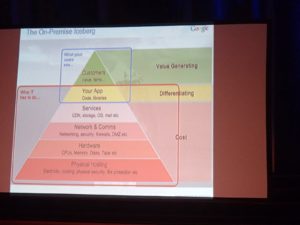 Stale ideas – Talking about models that are 30 years old as it they are innovative shows how our community has become a silo and entrenched in our own way of thinking. If these models haven't scaled up in over 30 years, they are not going to. It's too hard to find charismatic program leaders who are skilled enough to write a ton of grants but still work for close to free. We need a new business approach. That's why we're linking with Innov8 for health, to hear 50 new business ideas from entrepreneurs and inventors making a difference in health care.
Isolated people – How many mental health advocates do you know who spend most of their time with other mental health advocates? What proportion of their friends on Facebook are other advocates? We need to seed our ideas among other people to spread recovery information to them and learn new approaches from them. In our event we are linking with an all day conference on Community Organizing.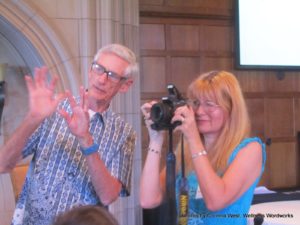 The conference planning time – We'll set the agenda at the beginning of each of our discussion periods and people can pitch ideas they want to talk about and people then vote with their feet. This removes much of the planning needs.
Expensive registration fees: We've kept other conference expenses low so our $25 fee just covers two meals that aren't catered and our room rental and organizing expenses.
Travel expenses – This is where you come in. We have a crowdfunding appeal on MedStartr just waiting for approval for conference travel scholarships of $150 each, enough for a carload of advocates to drive from a local region. The more crowdfunding we can get through our appeal, the more scholarships we can offer.
To see a complete schedule of events, check out our blog on http://wellnesswordworks.com
To register, click RSVP yes on our Facebook event invite, then pay the $25 via the donate button on http://wellnesswordworks.com.
OR
Use the event brite link: http://mentalhealthtalk.eventbrite.com/
***
Mad in America hosts blogs by a diverse group of writers. These posts are designed to serve as a public forum for a discussion—broadly speaking—of psychiatry and its treatments. The opinions expressed are the writers' own.
***
Mad in America has made some changes to the commenting process. You no longer need to login or create an account on our site to comment. The only information needed is your name, email and comment text. Comments made with an account prior to this change will remain visible on the site.