Do you think youth prevention programs, sports, arts programs, or spiritual approaches can help people through emotional distress? We've been calling for this dialogue for years and now it's time to get out in your city and participate in it. In four days in Kansas City we'll have the first ever large scale public forum that includes information about medical harm and the full range of entrepreneurial solutions.  This is a big deal, with Kathleen Sebelius, the director of Health and Human Services there, and the mayors of both Kansas City, MO, and Kansas City, KS.
Since I'm the one that helped get this project going in Kansas City, I'll be able to get up on stage and deliver a poem about peer support, "The Details of the Revolution." I've also got the one page psychiatric survivor manifesto that you helped edit which will be included right behind the agenda for everyone. Also, I've been able to insert a lot of medical harm aware language into the local discussion guide.
The Details of the Revolution
Your mission, should you chose to accept?
Reproduce these efforts in your cities.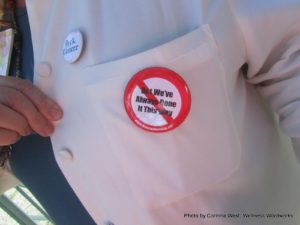 Kansas City is hosting one of only 10 big events, but there are events going on nationwide (check this map for the full listing). There are a ton of events total listed on the map. Ten of the events are following a national deliberative democracy formula, and these are the ten most important events. These are all 300 person events that last all day. The cities hosting them had to raise $200,000 for the project, part to host the event, and part as seed money to implement the action plan that these events come up with. So a group of 10-20 like minded people could bring critical mass to the event if you got to one of these 10 main events. But it's also good to attend the other non-central events, and to join in the online discussion.
.
Action steps:
1. Show up at a main event, a peripheral event, or online:
2. Call the organizer ahead of time and ask to to be on the steering committee, say they probably don't have the psychiatric survivor viewpoint represented yet. Ask them to include our psychiatric survivor manifesto. Ask them to use Kansas City's discussion guide as a starting point.
3. Get loud. Get heard. We've been asking for these debates for years and our point of view is only going to be included if we make it happen.