If you haven't heard about the Village Shalom shooting yet, it happened. This time it's my own community.  I performed my Chocolate Fairy poem at a show at the Village Shalom retirement center a couple of years ago.  I just applied for a grant fund from Bike4theBrain, the nation's largest mental health themed bike ride in the country. The bike ride director, Ken, works in the community garden at Village Shalom. I've been working at an advocacy level with their community to create a "stigma-reduction" campaign. I'm signed up to be a guest tomorrow at their community seder a few miles from the Jewish Community Center where the shootings happened.
So I when I list these 9 ways to stop the next Village Shalom shooting know that I speak with full love and compassion for their community. The main thing I want to share is the real story about mental health. Emotional distress can be temporary and transformative. Recovery can mean, "All this goes away."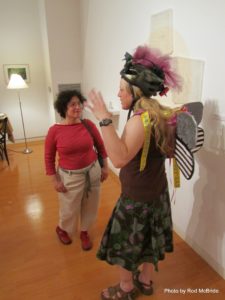 So try to be as nice as possible when reaching out to anyone engaged with this effort. Keep in mind, "First do no harm." It applies to those of us wounded by psychiatry, too.  I'm gonna quote the Bible here since Village Shalom is a spiritual community that has been wounded, so sorry in advance if you're reading this and were wounded by a spiritual community.  In the bible I believe (but try not to force down other people's throats),  it says to be nice. In 1 Corinthians 13, in The Message Translation, it says something kinda like, "We can speak with all the human eloquence and advocacy zeal, we can reveal all the mysteries of  the mental health world, we can have advocacy efforts that move mountains, but if we don't love, we have nothing. We are just a resounding gong."
And the next chapter goes on to say something like, "So you need speak in a way that people can understand. There are many languages in the world and they all mean something to someone. But if I don't understand the language it's not going to do me much good. And being a prophet, bringing truth to the word, is a lot more important than speaking random words." So please be nice as you bring your advocacy efforts into my community and help us through this media frenzy for the Village Shalom shooting. These are people I have to work and have been working with every day.
I would really, really like your help bringing the word of complete mental health recovery into our community when the media is going to be making a zoo out of this thing. These are ways you can share the real truth about mental health care in a way that people who need to hear it will be able to act on it. And check out my poem at the end.
9 Things You Can Do in 15 Minutes to Stop the Next Village Shalom Shooting:
1. Call up a friend in need. One of our guest bloggers pointed out that the violence is about people that needed help that didn't get it. Start small, start with an auntie, neighbor, friend, student, churchmate, etc., who is struggling. Ask them what you can do to help. Here are four ways to start that conversation. Four questions among friends from Paul Komarek, who has a whole list of mass violence data here.
What have you accomplished since the last time we met?
What are you facing?
Who are your allies?
What is your plan?
2. Join the national mental health dialogue project in Kansas City and in your own city. I'm the one who started Kansas City's project and it's going well.  Our action plan has been released and it's not just a recruiting tool into the mental health system like other cities are making.  Seattle might be the next lead city and I desperately need to get some psych survivors on their committee, so let me know if you know Seattle people.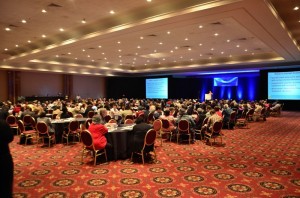 3. Help the Kansas City Jewish community develop their "stigma-reduction" campaign. I've been talking to them about the perils of disease model mental health messaging efforts, but if you could look at their website and really nicely tell them what you think about the campaign that they are going to launch in two weeks, it might help. They might be able to re-design it and launch a bit later. Please ask them to do that.  The email is [email protected].
4. Join #talktextact April 24, less than two weeks from now. Form a small group and give some honest mental health info to national decision makers. Do you want to know why the Feds don't talk about complete mental health recovery? Because they don't know the data. Join these official input opportunities and tell them instead of fighting back about the forced med data manufacturers who don't want to hear from us. We can help 10 people who want help in the time it takes to help one who doesn't.
5. Help improve mentalhealth.gov.  Go through the website and fill out the three question survey at the bottom of each page. Do as many pages as you can tolerate. They say they want more blogs submitted, too. The blogs need to go through a partner organization like the National Empowerment Center or the Foundation for Excellence in Mental Health Care (click the name for their contact forms). So if you're a mental health blogger or write here, send a one paragraph description of how your blogs would improve the accuracy of that website, and send links to your five best blogs.
6. Ask the media to stop covering these events. They don't cover suicides because of the copycat factor. Yet these events have the same problem, angry people who want to go out a hero. My friend Paul Komarek points out that these events are just another form of suicide.  Contact your local news source today and ask them to revise their suicide exclusion policy.
7. Learn the real connection between psych meds and violence. Try ssrrstories.com for a start, or look at other blogs here on this site.
8. Connect with peer advocates in Kansas City. I know tons of people who would be glad to help you add peer input and complete mental health recovery information to your event. There are at least 8 reasons people in recovery know more academic outcomes literature than mental health providers. Let us improve your program. Read my poem below. I'm number two, so I try harder. I'm still a bit backed up on efforts because of my traumatic brain injury, but I'll get to you, I promise.
9. Always keep your mind open about emotional distress. Challenge your assumptions. Learn something new every day.
My Poem About Bringing Complete, Honest Mental Health Info to the World:
For my friend and Jewish adopted dad Ken Braiterman who is dying of Lou Gehrig's disease. His final advocacy efforts to defy the mental health system are published here. Ken can still take visits and phone calls, contact me if you wanna contact him.
1 Corinthians 13
Ken Braiterman Memoir
AKA The Consensus Steering Commitee poem
And this poem burst out of me like the tears after those all years I couldn't cry
My passions and dreams frozen inside stuck in the system just wanting to be a person
Who believed in the Creator. And those helpers cared,
All those nice people, my voice silenced by love, none of us challenged the assumptions of illness,
Or that I just needed a friend.
Till, one day, I walked into frisbee golf, a drinking, moving party and my woes didn't matter.
The bike people pulling the party along with them, town to town, the poets pounding out notice
Of their passions, and I built a team. I swept up my friend Ken who became the closest of all.
So we weren't alone anymore, my workaholic coach telling me to stop and get out.
Get out again, get out of your mind, have some fun and come back to fight again another day.
Ken taught me to fight, we worked out plans to tear down destructive forces,
Till they loved us, and at the end, almost the end, they gave Ken a lifetime achievement award
Like Stan Musial, nominated for fame by his enemy and Ken who's been my friend indeed told
The system.
he still played against them.
even though he's dying. Moving beyond this life of fighting, being called by the Creator
And Ken watched me Called, watched me through my fall into despair when the Lord
told me keep teaching those mental health people,
instead of tearing them all down and building a different sequel.
But Ken is for me, and God is for me, so who can be against me,
and I've got the words to free my people, the complete recovery, lives rebuilt into discovery
of talents and joys and beauty and new ways to contribute to creation.
Our broken wings restored by new visioning, our people integral to this world's missioning.
That message overcomes any of the sickness and devastation they can pass out.
So I've got my words, I've got my witness, I've been granted the
courage business to change the things I could,
me and Ken selling our courage buckets on street corners at midnight,
But wisdom to know the difference? And serenity to accept the people we cannot change?
We got the faith in recovery that could move mountains and we've not been heard.
This poetry language a gift that's gotten nowhere without love.
Because I couldn't figure out how to love the people who harmed me.
This peace we seek, my and my mentor, we're tired of fighting now,
Tired of hurting the harmers in hopes they'll wake up, and convert, challenge their assumptions.
When they just did their best, they cared so much but I finally learned I couldn't trust their caring.
Their views of my life glaringly wrong, but by judging them
I've been the clanging gong
So now I gotta accept love to give love to speak love to have God's word's finally start to
Sink in to them.
And their harm doesn't matter, bucking their system nothing to bearing them a new vision,
That love doesn't give up, and like Ken always believed in me, I can believe in me till the end.
Relax and let the words come out making my enemies and me equal,
love pulling out the blocks to building the sequel
together.
-Corinna West
April 10, 2014
***
Mad in America hosts blogs by a diverse group of writers. These posts are designed to serve as a public forum for a discussion—broadly speaking—of psychiatry and its treatments. The opinions expressed are the writers' own.
***
Mad in America has made some changes to the commenting process. You no longer need to login or create an account on our site to comment. The only information needed is your name, email and comment text. Comments made with an account prior to this change will remain visible on the site.