A recent study published in BMJ Open looks at the clinical data of patients diagnosed with a psychotic disorder who were approached to participate in research studies. They also examined demographic and clinical factors associated with being approached for consent and agreeing to participate. Their findings suggest that patients with less severe symptoms may be more likely to be recruited into research studies.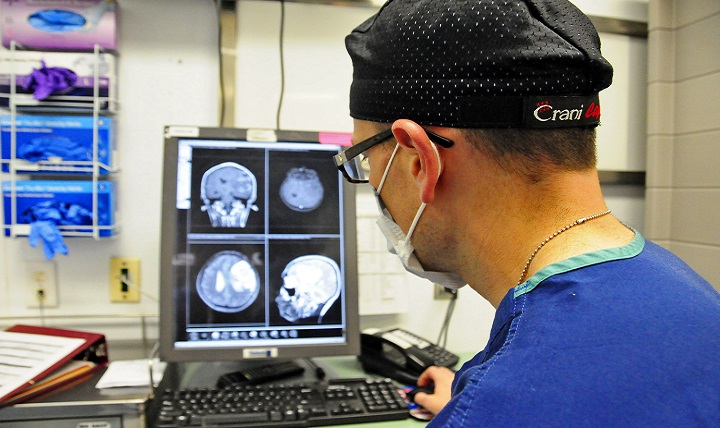 The authors point out that in research in physical healthcare, those who participate in research see better clinical outcomes. With this study, the authors sought to explore whether this is true in mental health research as well or if, alternatively, researchers are more likely to approach patients who they assess as having a better prognosis.
"In physical healthcare, patients who participate in research, or who are treated in healthcare organizations that take part in clinical research, are likely to have better clinical outcomes. . . it is unclear whether research participation among people with mental disorders contributes to better clinical outcomes…"
To do this, the authors determined the proportion of patients with psychotic disorders who were willing to participate in research and assessed if patients that had been approached differed from those who were not asked. Clinical data was extracted from electronic health records of adults aged 16 and over.
Patients were diagnosed with a psychotic disorder per ICD-10 criteria. Outcome measures included: number of days spent as an inpatient, compulsory admission, scores on the Health of the Nation Outcome Scale (HoNOS). HoNOS is a scale of illness severity. Other variables extracted included: age, gender, ethnicity, marital status, diagnosis, the number of hospital admissions, and the clinical service providing care.
Of those that had been approached to participate in research, 65.1% agreed to be contacted in the future about participating in research studies. Patients more likely to be contacted were:
Between 46 and 55
Black
Single
Diagnosed with schizophrenia or related diagnosis vs. psychotic depression
Those with greater number of admissions
Those who gave consent to be contacted were more likely to be:
Between 16- 25
In the hospital (vs. outpatient)
When looking at clinical outcomes those who were approached to participate spent fewer days in the hospital, however, there was no difference between those who gave consent and those who did not give consent on days hospitalized. Those who were compulsory admitted were less likely to be approached, and the likelihood of giving consent was not different between those who were compulsory admitted and those who were not.
On "illness severity" (measured by the HoNOS), those who were approached for consent had lower scores than those who were not approached. However, once patients were asked to participate, there was no relationship between the likelihood of agreeing to participate (giving consent) and HoNOS score ("illness severity").
The researchers of this study point out that individuals who are treated at clinics involved in research have better outcomes than those treated at centers that do not participate in research. Moreover, previous research has suggested that involvement in research can have a positive effect on treatment outcomes.
The findings also suggest that researchers may, on average, over-recruit individuals who have less severe symptoms and presentations ("illness severity"). This study found that the majority of those who are approached are willing to be contacted. However, they were more likely to be asked if they had multiple hospital admissions and were more likely to give consent if approached while in the hospital.
Alternatively, those who were approached for research had fewer inpatient days, were less likely to be admitted compulsorily, and had lower HoNOS scores ("illness severity"). Put more simply: they were in the hospital for a shorter time, were not forcibly admitted, and presented with less severe symptoms. The authors conclude:
"Those who were approached tended to be patients who were less severely unwell and had relatively good clinical outcomes: this may reflect a bias of staff towards considering less unwell patients for research."
****
Patel, R., Oduola, S., Callard, F., Wykes, T., Broadbent, M., Stewart, R., … & McGuire, P. (2017). What proportion of patients with psychosis is willing to take part in research? A mental health electronic case register analysis. BMJ open, 7(3), e013113. (Abstract)
***
Mad in America hosts blogs by a diverse group of writers. These posts are designed to serve as a public forum for a discussion—broadly speaking—of psychiatry and its treatments. The opinions expressed are the writers' own.
***
Mad in America has made some changes to the commenting process. You no longer need to login or create an account on our site to comment. The only information needed is your name, email and comment text. Comments made with an account prior to this change will remain visible on the site.