From BBC Sounds: Available for a limited time: Listen to a new sitcom pilot written by George Mason about "an optimistic but struggling 42-year-old single father living in Edinburgh who has long term mental health issues.
His son William is 10 years old and is wise beyond his years. His self-orientated, acid-tongued ex-partner Amanda brings waves of destruction while his caring, thoughtful neighbour Susan calms the waters. With seemingly impossible dreams of being a successful writer, Hector faces day to day struggles, juggling lack of money, manoeuvring of the benefits system and the often selfless task of being a good single father.
In this pilot episode, The Health Assessment, Hector finds his acerbic wit is not sufficient to counter an unsympathetic health assessor who threatens to remove his benefits – while an unwelcome visit from ex-wife Amanda, who threatens to remove son William from his keeping, leaves Hector in a fragile state. Thankfully his friend and neighbour Susan is there to help keep Hector's head above water.
Disordered is a funny but moving sitcom about one man's struggle to improve his life whilst navigating mental health issues. The writer George Mason has personally struggled with mental health issues over 27 years. Most recently he has been focused on blogging about mental health. He openly discusses his own mental health issues in the hope he can help others and raise awareness."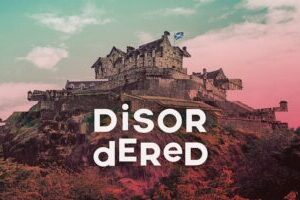 ***
Back to Around the Web