From Lown Institute: "Every culture has traditions and rituals around death to affirm the value of life, create community, and provide comfort. For most of human history, practices around death sat within these realms of family, culture, and ritual. In the 21st century however, deaths in high-income countries have largely become 'medicalized,' moving more and more into the purview of the health care system.
'How people die has changed dramatically over the past 60 years, from a family event with occasional medical support, to a medical event with limited family support.'

Libby Sallnow, co-chair, Lancet Commission on the Value of Death
What are the implications of this change for families and for health systems around the world? The Lancet Commission on the Value of Death recently released a report addressing the medicalization of death, why it matters, and proposing an alternative vision for end-of-life care.
Why should we care?
Is the medicalization of death necessarily a bad thing, particularly if people are living longer? Of course health care plays an important role at the end of life, but we've lost the balance between health care and community. The authors point out that this imbalance has led to excessive interventions at the end of life, which 'exclude contributions from families and friends, increase suffering, and consume resources that could otherwise be used to meet other needs.'
'By giving time, attention, and compassion as people die, we connect with them and with our shared fragility, pushing us to acknowledge our interdependence and understand what is at the core of human relationships.'"

The Lancet Commission on the Value of Death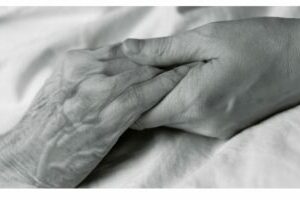 ***
Back to Around the Web