From Crain's/Modern Healthcare: "Hospitals appear to be skirting federal requirements to report clinician malpractice or hospital privilege revocations to a national database designed to keep patients safe.
Congress created the National Practitioner Data Bank in 1986 to prevent clinicians from moving to a new state or employer without disclosing previous damaging performance. Health systems are required to report to the HRSA-operated database when they revoke a physician's hospital privileges or conduct investigations into physician performance that last over 30 days. Other entities must report medical malpractice payments or licensure suspensions from medical boards.
But the Justice Department's recent settlement with Renton, Wash.-based Providence shows health systems can allow physicians to move on to new care settings without accountability, and a lack of reporting can go undetected for years and put patients at risk.
. . . In a DOJ settlement released this week, Providence agreed to pay over $22 million to settle allegations that two former spine surgeons falsified or exaggerated patient diagnoses, and provided unnecessary surgeries and care.
Providence acknowledged in the settlement that it received information from hospital personnel about both doctors. Hospital staff reported concerns to administrators that the surgeons were performing procedures on patients who had medical histories or conditions that didn't make them appropriate candidates for surgery. Staff also voiced concerns that surgeons jeopardized patient safety by attempting to perform an excessive number of overly complex surgeries.
The settlement revealed that Providence initiated independent analyses of the two surgeons' practices, both of which lasted over 30 days. Each surgeon also eventually resigned. The law requires health systems to report professional reviews that last over 30 days, any restrictions of clinical privileges, or when a clinician surrenders their privileges while under or to avoid investigation.
None of this happened, according to the DOJ. Experts in the patient safety field said this case is not a one-off, and hospital inaction threatens patient safety and quality of care.
The data bank was created to hold clinicians accountable if their health employer found they billed for services that weren't delivered, or ran tests or operated on patients who didn't need them. But the payment system most U.S. health systems operate under creates disincentives for hospitals to act as internal watchdogs."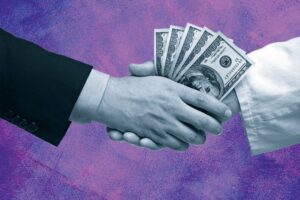 ***
Back to Around the Web