A new study published in BMC Psychiatry examines the role of meaning in relation to mental distress during the COVID-19 pandemic. The researchers found that a sense of meaningfulness served as a protective factor against psychological distress, whereas a crisis of meaning, or profound existential insecurity, intensified distress. As a result, they recommend that existential concerns be taken seriously both in therapeutic settings and in public health guidelines.
The COVID-19 pandemic sparked an increase in mental distress in populations worldwide. Not only can such major crises impact mental health, but they can also shake individuals' worldviews and existential foundations, resulting in crises of meaning. In the context of the COVID-19 pandemic, individuals were increasingly faced with their mortality, which can raise existential questions about meaning and purpose.
The researchers, led by Tatjana Schnell of the Norwegian School of Theology, Religion, and Society, describe the importance meaningfulness has in our lives and how it shapes our overall views of life itself:
"The question of whether or not we perceive our lives as meaningful has profound implications for how we relate to ourselves and our environment. The evaluation of life as meaningful determines whether we see life as worth living at all and are thus motivated to invest in constructive interaction with the environment—even if this should be challenging."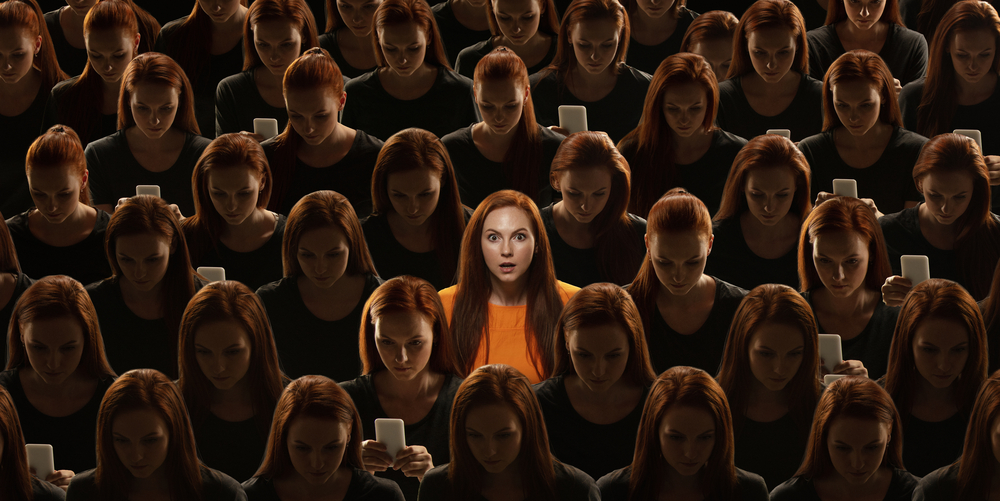 The available research on the early effects of the pandemic demonstrates that mental distress occurred primarily at the beginning of the pandemic and tended to decrease most over time. However, for some individuals, levels of distress persisted or increased.
Longitudinal studies of Chinese students have implicated meaningfulness as an important protective factor against distress. Yet, the impact of lack of meaning over time has not been studied. Therefore, this study aimed to examine the effects of meaningfulness and crisis of meaning on overall psychological distress long-term.
Schnell and Krampe conducted online surveys with individuals during the first wave of the pandemic in April/May 2020 and again during a period when cases were relatively lower, in July/August 2020. One thousand five hundred sixty-eight participants completed the first survey, and 431 individuals completed the second survey. Of the individuals that participated twice, the majority were women (66%) and college-educated (66%), with a mean age of 42 years. The majority of participants were residents of Germany (53%) or Austria (41%), and the remainder of participants were from Switzerland or Italy.
Participants completed the Sources of Meaning and Meaning in Life Questionnaire to measure meaningfulness and crises of meaning. Participants completed the Patient Health Questionnaire-4 (PHQ-4) to assess general mental distress.
Researchers found that individuals who reported higher levels of meaningfulness at the start of the pandemic tended to experience less mental distress three months into the pandemic, providing further evidence that having a sense of meaning serves as a protective factor. Conversely, participants who reported higher scores related to the crisis of meaning experienced more mental distress three months later.
Participants with high levels of a crisis of meaning also suffered from more severe symptoms of depression and anxiety. However, low levels of meaningfulness, as opposed to crises of meaning, did not correlate with higher levels of depression and anxiety, which is in line with earlier research that indicates that lack of meaning does not necessarily lead to distress. Instead, the suffering related to having a meaningless life causes stress.
Further, Schnell and Krampe found that meaningfulness was consistent across both surveys, suggesting that a sense of meaning is not easily disrupted, even amid a global pandemic. Moreover, they discovered that crisis of meaning and mental distress decreased slightly over the three-month period – and that the decline in mental distress was significantly related to the decrease in a crisis of meaning.
The researchers' findings imply that attending to existential concerns is critical, both from a clinical and public health perspective. Others have called attention to the social inequalities driving psychological distress and increasing the negative effects of COVID-19 and have urged for social programs, such as social welfare, free public transportation, and access to food and digital resources to address them. Human connection in the form of empathic phone calls has also been identified as one way to reduce depression and anxiety in older adults during the pandemic.
A significant limitation of this study was its lack of representation – women and those with more education were over-represented in the sample.
The researchers conclude by recommending that existential concerns and questions be taken seriously and addressed through therapeutic and public health measures, especially during periods of widespread crises. While crises of meaning can lead to psychological suffering and, in some cases, suicidality, addressing these crises can lead to a more authentic approach to life grounded in a more realistic and, therefore, more stable worldview.
They write:
"Our data show that enabling citizens to maintain meaning in their lives even under challenging conditions is an effective preventive measure against the emergence of mental health problems. Elevated levels of a crisis of meaning, on the other hand, prospectively increased the likelihood of experiencing symptoms of depression and anxiety, while coping with them also proved beneficial for the progression of general mental distress."
****
Schnell, T., & Krampe, H. (2022). Meaningfulness protects from, and crisis of meaning exacerbates general mental distress longitudinally. BMC Psychiatry, 22(285). https://doi.org/10.1186/s12888-022-03921-3 (Link)