From the Miami Herald: "Every year, tens of millions of kids and teens with attention-deficit problems in the U.S. take medications to try to do better in school, but a new groundbreaking study released Monday concluded the drugs, usually stimulants with side effects, don't boost academic achievement.
The research, conducted by Florida International University experts, contradicts a longstanding belief among doctors, teachers, parents and patients that those with attention deficit hyperactivity disorder (ADHD) perform better in class while on prescription drugs like Adderall, Ritalin and other amphetamines and stimulants.
'It's a very surprising finding,' said William Pelham Jr., senior author of the study and director of the FIU Center for Children and Families, which aims to improve mental health among children and their families.
'Medication helps a child behave better in school, and doctors and teachers think that is going to result in better achievement so they won't be falling behind and they won't fail. What this study shows is the medication has no effect on how much kids learn in the classroom setting,' added Pelham, 74, a clinical psychologist who has worked in this line of research since the 1980s and joined FIU to open the center in 2010.
In other words, while the pills may help a student sit still longer or listen to directions closer, they don't actually help them score higher grades.
. . . Nearly 10% — or about 6.1 million — of children ages 2 to 17 in the United States have been diagnosed with ADHD, according to a national 2016 parent survey. And more than 90 percent of them are prescribed [stimulants] as the main form of treatment in school."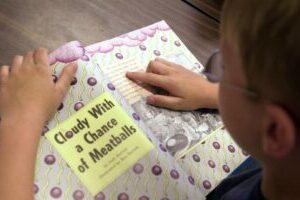 ***
Back to Around the Web