A new study, recently published in Archives of Suicide Research, links gun ownership rates and rising suicide rates in the United States.
The authors, Colin Pritchard, Lars Hansen, Rosslyn Dray, and Jalil Sharif, utilized the most recent suicide statistics from the World Health Organization (WHO). They then compared these statistics to data collected by the Small Arms Survey of the Swiss Graduate Institute of International Development, which assesses the number of firearms per 1,000 persons.
While suicide rates have declined in other Western nations over the last decade, American rates have increased. Further, they find a significant correlation between young adult suicide rates and gun ownership/access.
"The finding that there are more guns than people in the USA was startling—1,205 firearms for every thousand persons and was more than six times the average Western gun ownership rate. The positive significant correlation of Young Adult suicides and gun ownership suggests that there may be a link between the impulsivity of young people and easy access to firearms and suicide," the authors report.
"This result matches a number of USA studies that found an association between gun ownership and higher levels of both suicide and homicide in some American States. Surely putting beyond question that compared with other Western countries, access to guns is very likely to be a factor in more than a quarter of a million American suicides in this century, of which more than one hundred and fifty thousand were Young Adults."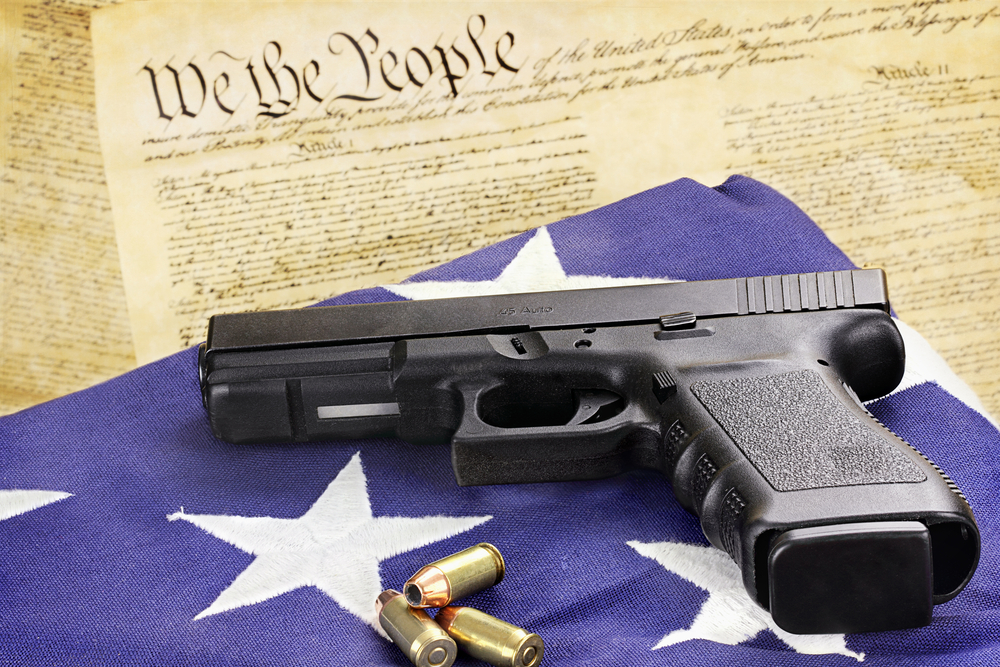 The conversation concerning "access to means" and suicidality is a nuanced topic in mental healthcare and public policy. Gun owners are more likely to die by suicide than non-gun owners. And, in some states, like Utah, the vast majority of gun deaths are suicides—indeed, an estimated 50% of all suicides in the United States are completed with a gun.
The catalyst of suicidality also appears to be connected to social determinants of health, including poverty, unemployment, discrimination, and unmet interpersonal needs.
It is important to note that the link between interpersonal gun violence and mental illness is weak. However, current public discourse in the US often links mass gun violence with mental health, despite the lack of evidence for this connection.
The authors explored the connections between the United States' rising suicide rates and its gun culture in this new study.
The authors utilize the WHO's May 2018 Age-Standardized-Death-Rates (ASDR) per million in tandem with American gun ownership data drawn from the world 'Small Arms Survey' as well as the Center for Disease Control's statistics of USA deaths related to firearms in 2015 and compare US rates of suicide to Other Western Countries (OWC) and their respective rates of gun ownership.
The OWCs identified in the article are Australia, Austria, Belgium, Canada, Denmark, Finland, France, Germany, Greece, Ireland, Italy, Netherlands, New Zealand, Norway, Portugal, Spain, Sweden, Switzerland, and the United Kingdom.
To assess any significant differences in suicide rates between the OWC and the United States, a series of chi-square tests and Spearman Rank Order (Rho) tests were done to ensure a consistent and significant correlation and probability level.
Although there was no significant general correlation between gun ownership and total suicide rates in the twenty nations, there were noteworthy differences between different ages. For example, USA mature adult suicide rates (55-74) had risen by 35%, while eleven OWC had reductions in suicide rates in this age group.
Notably, for young adults (15-34), the USA had the second-highest young adult suicide rates (after New Zealand). They found that rates among young adults in the USA had risen by 211% and that gun ownership and suicide rates were significantly positively correlated.
"In terms of numbers of total firearms deaths, in 2015 there were 36,927, predominately by suicides and homicide, of which 14,418 were by Young Adults (15–34)."

The authors argue that the positive correlation between gun ownership and suicide rates among young adults suggests that there may be a "link between the impulsivity of young people and easy access to firearms and suicide." Moreover, they point out that this is a uniquely American problem. For instance, in 2015, "12,438 young adult Americans died by suicide, at least half using firearms, a number of fatalities that exceeds the average annual US military deaths in the Gulf and Afghan wars."
"In 2015 in America, there were 44,193 confirmed suicides; if the USA had matched the average Western rate of 86 pm, there would have been 19,445 fewer suicides. More than half a million Americans died by suicide in this century, half of which were by firearms is an indictment of the nation's inadequate gun safety."
****
Pritchard, C., Hansen, L., Dray, R., & Sharif, J. (2022). USA Suicides Compared to Other Western Countries in the 21st Century: Is there a Relationship with Gun Ownership? Archives of Suicide Research, 1-13. (Link)