From The Mirror: "Society has evolved in many ways, but certain things continue to remain taboo. 'Schizophrenia' is one 'mental health condition' that's been stigmatised and misunderstood.
Every year on National 'Schizophrenia' Awareness Day, which is marked on July 25, the charity Rethink Mental Illness aims to break the stigma around the diagnosis and raise awareness on what it's like to live with the 'illness.'
Dr. John Read, professor in clinical psychology at the University of East London and editor of the scientific journal Psychosis and author of Models of Madness: Psychological, Social and Biological Approaches to Psychosis (Routledge), explains the most common myths and misconceptions around schizophrenia . . .
Common myths about schizophrenia
Here are six common myths and misconceptions about 'schizophrenia,' according to expert Dr. John Read.
'Schizophrenics' are more violent than other people
'Schizophrenia' is genetic
'Schizophrenia' is not related to childhood trauma
'Schizophrenia' means split personality
Overactive dopamine system causes 'schizophrenia'
'Schizophrenia' is a chronic illness"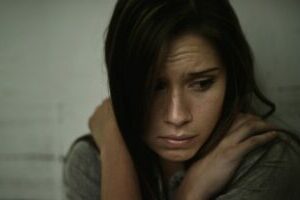 ***
Back to Around the Web