From TIME: "Prioritizing growth above all else—even if it means cutting corners along the way—is a common mentality among tech startups. Now, that alleged business practice is bringing scrutiny to many of the startups that popped up or thrived during the pandemic to target mental-health treatment: an area of 'medicine' in desperate need of innovation, since it prices out many people seeking care, historically excludes people of color, and is so inaccessible that about a third of people in the U.S. who have severe anxiety or depression don't get 'treatment.'
. . . [Recently,] some of the shine has worn off this industry. TIME interviewed six mental-health professionals who formerly worked for telepsych or substance-treatment startups, some of whom asked to remain anonymous because they still work in mental-health care. Regardless of their employer, they had similar complaints: appointments were too short to properly 'treat' and assess patients; clinicians were overworked; and policies around prescribing drugs and treating complex cases often weren't rigorous enough.
Clinicians aren't the only ones with concerns. Federal investigators are probing prescription practices at Done and Cerebral, a popular startup that offers virtual therapy and medication management for depression, anxiety, insomnia, ADHD, bipolar disorder, and substance-use disorders for as little as $99 per month—and that some former employees have said overprescribes stimulants for ADHD. In May, pharmacy giants including CVS and Walmart stopped filling controlled-substance prescriptions from Cerebral and Done clinicians . . . Cerebral has since stopped offering controlled-substance 'medications.'
There are other signs the telemental-health bubble is popping. Digital health investments fell by $4 billion in the first half of 2022, compared to the first half of 2021, according to a report from digital health firm Rock Health. And virtual-care startups including addiction-counseling service Halcyon Health and ADHD-treatment and therapy provider Ahead shut down this year.
. . . 'Providers can't be quick,' [said Joel Nigg, director of Oregon Health and Science University's psychology division]. 'They have to take their time and really do the full evaluation and get the right information.' That's especially true if drugs are involved, he says. Deciding which patients 'need' 'medications' is always a challenge, and it's 'multiplied and magnified in a telehealth setting where there's even more danger of missing stuff.'"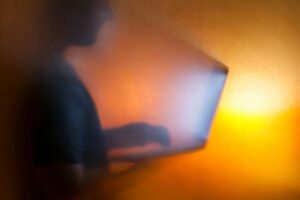 ***
Back to Around the Web