New research published in Current Medical Research and Opinions studied the impact of symptoms and the adverse effects of medication on adults receiving treatment for ADHD.
The results of this study suggest that adults who are diagnosed with ADHD and taking medication often experience side effects and symptoms that substantially reduce their quality of life. For example, the researchers found evidence of reduced well-being, increased unemployment, mood issues, and insomnia.
It appears that the study was produced by employees and consultants for the pharmaceutical company Otsuka, which is currently developing and promoting its own drug for ADHD, Centanafadine. As such, the company may benefit from research that shines a light on the failures and adverse effects of current treatments for ADHD.
The authors from Otsuka frame the study this way:
"[Previous] studies illustrate that emotional symptoms can hurt the quality of life in adults with ADHD. The current study extends these findings by evaluating the impact of the most common symptoms associated with ADHD/treatment-related adverse side effects on the daily living of adults with ADHD and quantifying the burden exerted by these symptoms. Considering that all symptoms in this study were captured over the month prior to data collection, the impact of symptoms described herein may represent only the tip of the iceberg in regard to the real burden experienced by patients over their ADHD journey, which often lasts for several years or even over the entire lifespan for some."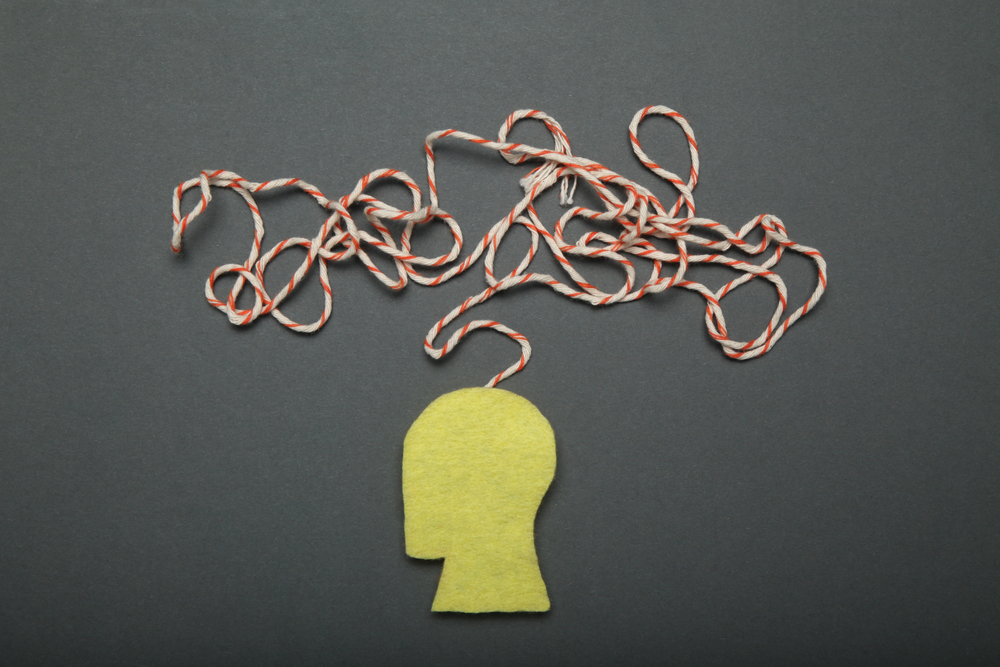 While pharmacological treatments, especially stimulants, are the primary treatment for adults with ADHD in the United States, the side effects of these treatments have also been documented in the scientific literature. The most common side effects are sleeping problems or insomnia, restlessness, loss of appetite, weight loss, dry mouth, depressed mood, and emotional dysregulation.
Due to the similarities between ADHD symptoms and the side effects of the medication used to treat it, researchers often have difficulties identifying whether the patients' experiences are caused by ADHD, by the treatment, or by a combination of both. For this reason, the researchers of this study focused on studying ADHD/treatment-related adverse events rather than identifying them as different phenomena.
Most research on ADHD has focused on the effects symptoms and treatments might have on children and adolescents. Many studies have identified how pharmacological treatments for ADHD lead to symptom reduction but often miss how these treatments might influence other areas of the child's life and well-being. For example, a recent study found children diagnosed with ADHD had poorer quality of life and were more likely to engage in self-harm than kids who shared the same symptoms but were not diagnosed.
Other studies also suggest that these treatments influence children's growth and brain development. One research study published this year found that kids diagnosed with ADHD who were under pharmacological treatment were more likely to finish in-class activities and experience behavioral changes in the classroom but did not see an improvement in learning when compared to kids with ADHD that were not on medication. Despite these complicated findings, ADHD continues to be overdiagnosed in children.
Because of the limited research on ADHD in the adult population and the limited research on the effects of pharmacological treatments on quality of life, the researchers developed a survey study to identify ADHD/treatment-related adverse effects in this group. Participants in this online survey were adults living with ADHD in the United States.
The survey was composed of four parts. First, they were screened for eligibility and signed their consent to participate. Second, the researchers asked participants about individual characteristics and general outcomes of treatment. Third, they asked about sleep disturbances, including but not limited to insomnia. Finally, they asked about their emotional impulsivity.
Among the 585 adults living with ADHD who participated in the survey, 58.5% identified as female, 40.5% identified as male, and 1% identified as non-binary. Regarding race, 74.4% identified as White, 14.2% identified as African American or Black, 11.1% identified as Hispanic or Latino, 4.4% identified as Asian or Pacific Islander, 3.6% identified as Native American or Alaskan Native, 0.7% identified as Other, and 0.2% preferred not to answer. In addition, 60.9% had been diagnosed with ADHD before 18, many experienced comorbidities, and all were under pharmacological treatment.
The results show that 95.2% of the participants experienced at least 1 symptom of ADHD/treatment-related adverse effect during the last month, with the average being about 6 symptoms per participant. The most common adverse effects were insomnia and other sleep disturbances, anxiety and panic attacks, depressed mood, and emotional impulsivity or mood liability. These were experienced by slightly less than half of the participants.
People who experienced sleep disturbances and emotional impulsivity often presented more symptoms than those who did not, reporting about eight symptoms of ADHD/treatment-related adverse effects.
Other reported ill effects were feeling jittery and restless, headaches and migraines, fatigue and drowsiness, excess energy, dry mouth, decreased appetite, weight loss, sweats or hot flashes, constipation, painful menstrual cramps, involuntary movements or tremors, diarrhea, abdominal pain, nausea or vomiting, substance abuse, skin rash, problems with urination, problems with erection, and being in an accident.
Upon further analysis, the researchers found a negative relationship between adverse side effects and quality of life, meaning the quality of life worsened with every adverse effect. They also found a significant relationship between these effects and their employment probability. The more reported symptoms of ADHD, the higher the odds of unemployment. Those who experienced sleep disturbances and emotional impulsivity were also less likely to be employed than those who did not.
As expected, they also found that the more adverse effects experienced, the worse their activity impairment. This was also significantly worse among those who had trouble sleeping and emotional impulsivity than those who did not experience these symptoms.
The authors name some of the main limitations of their study. Among them were the sampling method, the comorbidities present in the sample, their need to recollect past events to provide accurate information, and the difficulty in distinguishing between ADHD symptoms and the adverse effects of pharmacotherapy.
This research also assumes symptoms of ADHD are the result of either a mental illness, the effects of medication, or a combination, while there is a large body of research that suggests there is a relationship between ADHD symptoms and exposure to environmental problems and socioeconomic deprivation.
This research adds to the growing literature on the negative impact of ADHD diagnoses and treatments on well-being and quality of life. It is novel in its focus on the adult population. While there is significant research on the ill effects of diagnosis and psychopharmacological treatments of ADHD in children, this study might serve in the development of future research questions that could provide more accurate information about the possible side effects of these treatments, beyond simple treatment reduction (or not), in adults.
**
Declaration of funding
Financial support for this research was provided by Otsuka Pharmaceutical Development & Commercialization, Inc. The study sponsor was involved in several aspects of the research, including the study design, the interpretation of data, the writing of the manuscript, and the decision to submit the manuscript for publication.
Declaration of financial/other relationships
JS is an employee of Otsuka Pharmaceutical Development & Commercialization, Inc. AC received research support from Allergan, Takeda/Shire, Emalex, Akili, Ironshore, Arbor, Aevi Genomic Medicine, Neos Therapeutics, Otsuka, Pfizer, Purdue, Rhodes, Sunovion, Tris, KemPharm, Supernus, and the U.S. Food and Drug Administration; was on the advisory board of Takeda/Shire, Akili, Arbor, Cingulate, Ironshore, Neos Therapeutics, Otsuka, Pfizer, Purdue, Adlon, Rhodes, Sunovion, Tris, Supernus, and Corium; received consulting fees from Arbor, Ironshore, Neos Therapeutics, Purdue, Rhodes, Sunovion, Tris, KemPharm, Supernus, Corium, Jazz, Tulex Pharma, and Lumos Pharma; received speaker fees from Takeda/Shire, Arbor, Ironshore, Neos Therapeutics, Pfizer, Tris, and Supernus; and received writing support from Takeda/Shire, Arbor, Ironshore, Neos Therapeutics, Pfizer, Purdue, Rhodes, Sunovion, and Tris. MC, MGL, RB, and AG are employees of Analysis Group, Inc., a consulting company that has provided paid consulting services to Otsuka Pharmaceutical Development & Commercialization, Inc. Peer reviewers on this manuscript have no relevant financial or other relationships to disclose.
****
Schein, J., Cloutier, M., Gauthier-Loiselle, M., Bungay, R., Guerin A. & Childress, A. (2022). Symptoms associated with ADHD/treatment-related adverse side effects and their impact on quality of life and work productivity in adults with ADHD. Current Medical Research and Opinion, DOI: 10.1080/03007995.2022.2122228 (Link)