From Mad Camp and Madness Radio: "Hello everyone living with visionary altered and extreme states of consciousness who has escaped from, is on the run from, is trying to flee, in hiding from, or dreams of transforming, psychiatry! And hello to all our wonderful allies and supporters!
We are Will Hall, Dina Tyler, Monica Cassani and the Mad Camp crew, survivors of psych diagnosis and extreme states who live outside psychiatry and have been activists and advocates for abolishing the mental health system and replacing it with love.
We are very excited to announce MAD CAMP 2023 and hereby invite planet earth's survivors/evaders/transformers of psychiatry who are living with altered/visionary/extreme states of consciousness:
Join us for a 5-day summer camp slumber party at the beautiful Four Springs Retreat Center in Middletown, California July 20-24, 2023!!! The retreat is two hours north of San Francisco (on public transit from the San Francisco/Oakland airport and on the Bay Area transit line).
Now announcing the barn-raising to make this happen, including asking for donations for travel and scholarship money. Please join us to make this a reality!
We want to feel stronger connection with you – the amazing incredible people of the mad movement, and we want to enliven our community solidarity with each other. Since the early days of the movement, summer camps have been an antidote to burnout and key to weaving friendships and sharing our vision. We are called to reignite this spirit through MAD CAMP!"
Mad Camp promo audio on Madness Radio→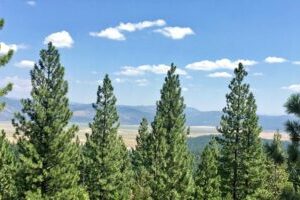 ***
Back to Around the Web