The New York Times is reporting on a new study that shows a stark increase in hospitalizations for suicidal behavior among children — 163 percent over 11 years. 
According to the story, by Ellen Barry: 
"The portion of American hospital beds occupied by children with suicidal or self-harming behavior has soared over the course of a decade, a large study of admissions to acute care hospitals shows.
"An analysis of 4,767,840 pediatric hospitalizations by researchers at Dartmouth, published on Tuesday in the medical journal JAMA, found that between 2009 and 2019, mental health hospitalizations increased by 25.8 percent and cost $1.37 billion.
"The study did not include psychiatric hospitals, or reflect the years of the coronavirus pandemic, suggesting that it is a considerable undercount.
"Especially striking was the rise in suicidal behavior as a cause: The portion of pediatric mental health hospitalizations involving suicidal or self-harming behavior rose to 64.2 percent in 2019, from 30.7 percent in 2009. As a proportion of overall pediatric hospitalizations, suicidal behavior rose to 12.7 percent in 2019 from 3.5 percent in 2009.
"The study did not examine what caused the trends, but Dr. JoAnna Leyenaar, one of the paper's co-authors, pointed to 'a growing, growing use of social media among children and adolescents and in particular, growing use among younger adolescents,' which she said had been shown to increase symptoms of depression."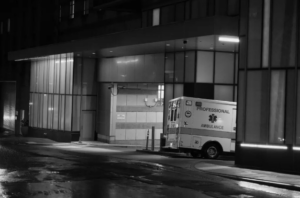 ***
More from Around the Web
More from Mad in the Family