The New York Times and other outlets are reporting on a new state law in Utah that prohibits social media platforms from letting minors have their own accounts without parental consent. The news comes in the midst of lawsuits filed against such companies by school districts across the country, underscoring their role in the youth mental health crisis. 
The Times article states:
"Gov. Spencer J. Cox of Utah signed a sweeping social media bill on Thursday afternoon that could dramatically limit youth access to apps like TikTok and Instagram, potentially upending how many minors in the state use the internet.
"The Utah Legislature passed the measure this month, despite opposition from tech industry groups and civil liberties experts. It is the first state law in the nation that will prohibit social media services from allowing users under 18 to have accounts without the explicit consent of a parent or guardian.
"The new measure will also require social networks to give Utah parents access to their children's posts, messages and responses. And it will require social media services to block Utah minors from accessing their accounts from 10:30 p.m. to 6:30 a.m., a default setting that only a parent or guardian will be able to modify.
"Michael K. McKell, a Republican member of the Utah Senate who sponsored the bill, said the statute was intended to address a 'mental health crisis' among American teenagers as well as protect younger users from bullying and child sexual exploitation."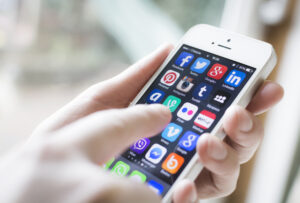 ***
More from Around the Web
More from Mad in the Family